Goat Simulator update 1.1 to bring parkour mode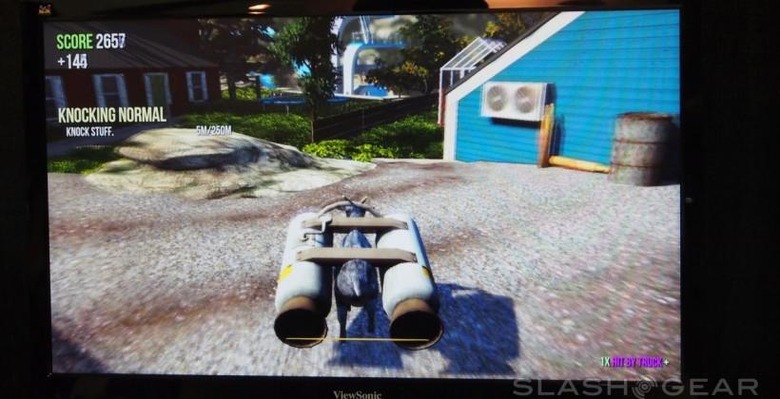 Goat Simulator: a gaming oddity that has earned a large fan base, allowing gamers to parade around as goats in the digital world. With the anticipated upcoming update 1.1, among the other already announced features, will come a parkour mode, taking the goats to a new level of mobility (handstands anyone?).
The folks behind goat simulator showed off a short video of the upcoming parkour mode on Facebook today, where you can watch a goat do a handstand, bounce off a truck, and jump on top of a roof. If you've never played the game, check out our gameplay video below.
In addition to the parkour mode, update 1.1 (set to arrive in May) will bring a multiplayer mode, allowing friends to get their goat-play on together. There will also be a new map that will be about the same size as the original vanilla map.
The update itself will be a free add-on for gamers, with the folks behind the game having previously said they would "feel bad charging people for DLC content." While you wait for the update to arrive, check out our video game portal for other recent gaming news.
SOURCE: Facebook