Goat Simulator arrives on PlayStation next month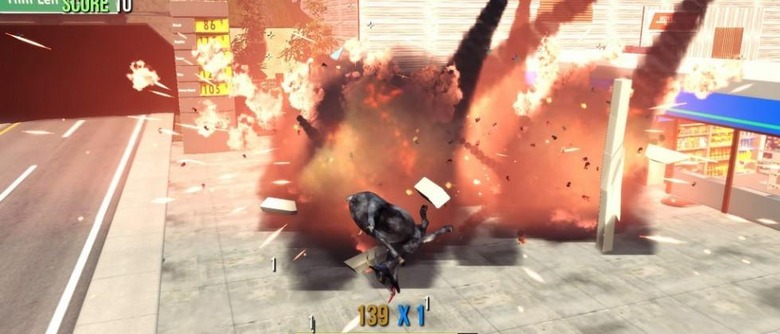 Coffee Stain Studios has announced that its Goat Simulator, the fun game where people play as goats, will be arriving on Sony's gaming consoles soon. Mark South of developer Double Eleven made the announcement today, saying that after collaborating with the studio the game will be launching for the PlayStation 3 and PlayStation 4 on August 11. The PlayStation versions of Goat Similar are going to be special, however, including a bit of extra fun that other versions haven't had.
Goat Simulator is a game in which goats bring havoc to their digital worlds. They can fly on jetpacks and with hang gliders, they can blow stuff up and walk away like it is no big deal, they can emulate skaters by pulling off mid-air tricks, and they can, of course, ram their heads into stuff as goats tend to do.
The PlayStation version of the game will include a co-op mode — up to two players on the PlayStation 3 and up to four players on the PlayStation 4. That's not the big part, though. The developer has teased "GoatVR", saying that it has been working on it for a long while and that it will be debuting it in these versions of the game.
GoatVR probably isn't what you think it is, at least not at this point. It is a "simulated GoatVR experience", which is to say that you don't need a helmet or related gear. In the future you'll need a headset, but the developer isn't to that point yet, and so this simulated VR experience will give you the feel of goat-y VR goodness without having to get a VR helmet for yourself.
SOURCE: PlayStation Blog