go90 is Verizon's tone-deaf attempt at a video app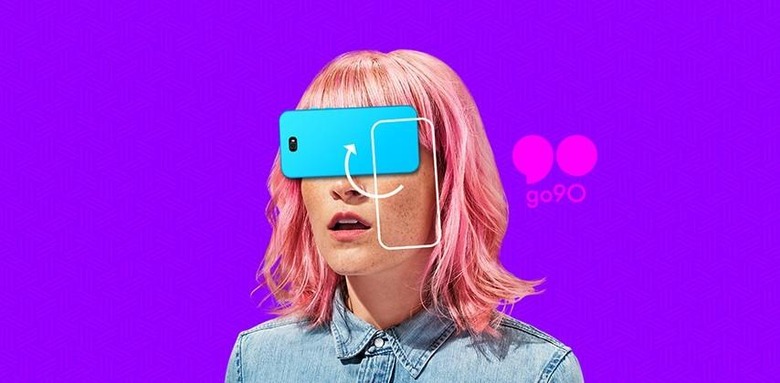 Today Verizon Media revealed go90, a video app for iOS and Android devices. This app can be run on devices from any data network, but some content may be limited to Verizon Wireless customers. The app's presentation begins with a sign-in/sign-up screen after you've downloaded it, then presents a "free" multimedia experience that Verizon Media says is "thanks [to their] super cool ad partners!" Verizon Media also suggests that they've been "cooking it up" in their "Silicone Valley labs" for months.
Inside the app you'll find the ability to follow channels for shows, channels made by friends (who have also signed up for the app), and "celebs." Users like you can create their own groups of friends called a "Crew" and "connect and share your interests with friends and other fans."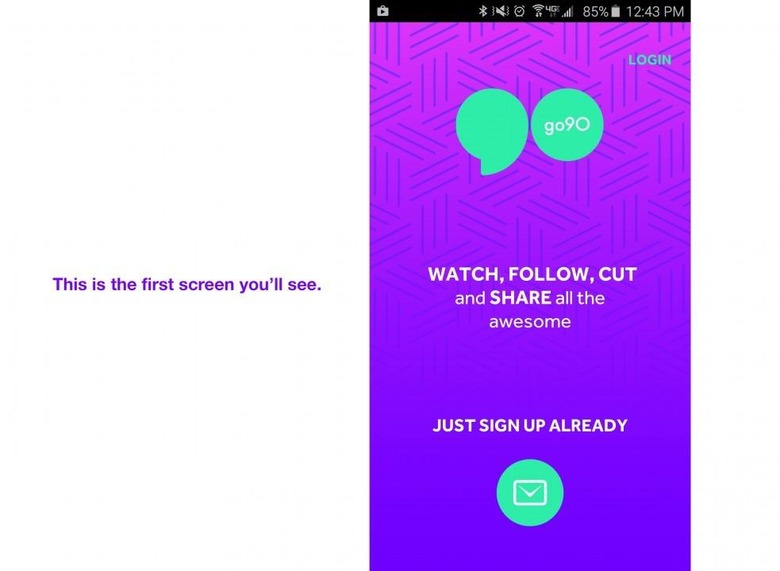 One unique feature of this app is the user's ability to "cut and share" video clips. Inside the app you can share out to text (SMS), email, Facebook, and Twitter. All linking back to the app, of course.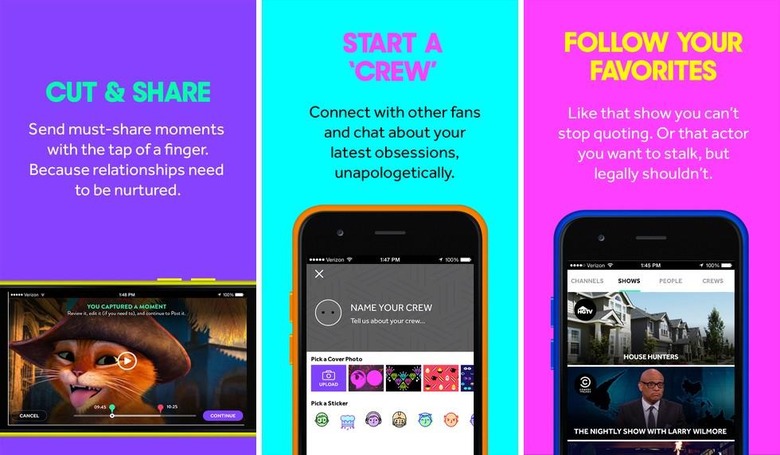 Inside you'll find content like shows called "LA Story" and "OMG!" as well as The Nightly Show with Larry Wilmore. Verizon's own screenshots include "cuts" of videos (as mentioned above) with comments like "this girl is so funny, watch this!" and "I don't understand why these girls are single..."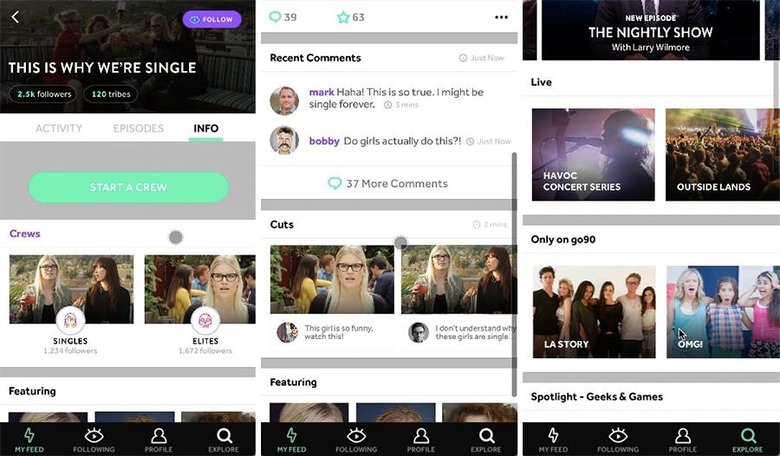 This app is available for your iOS or Android device right now. But don't go searching for the word "go90" on your standard app store, because it won't show up – this app can be found by searching for "go90tm".
You'll find that the app is very, very well rated after less than a day on the Google Play app store and iOS app store – it must be good, right?