GM's aggressive all-electric roadmap has 2 EVs in next 18 months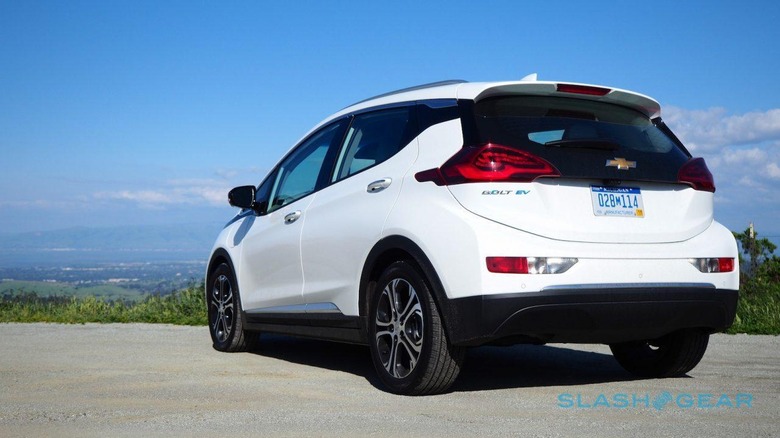 Get ready for a whole lot more electric vehicles at General Motors dealerships, with the automaker announcing its ambitious plans for "an all-electric future". That includes two all-new EVs that will debut in the next 18 months, the American car company said today. They'll be "based off learnings" GM has experienced from the Chevrolet Bolt EV, its fully-electric hatchback.
Those two cars will be the vanguard of a line-up of all-electric cars that is expected to number more than 20 models by 2023. "General Motors believes in an all-electric future," Mark Reuss, General Motors executive vice president of Product Development, Purchasing and Supply Chain, said of the commitment. "Although that future won't happen overnight, GM is committed to driving increased usage and acceptance of electric vehicles through no-compromise solutions that meet our customers' needs."
Exactly what those two most imminent cars will look like, and which segments they'll arrive in, is unclear at this stage. The Bolt EV has been well-reviewed, particularly for its 236 miles of EPA-certified range, though the hatchback body style is not the most popular in America. If GM and Chevrolet could package the same sort of drivetrain in a crossover form-factor, that might have much broader appeal to a North American audience.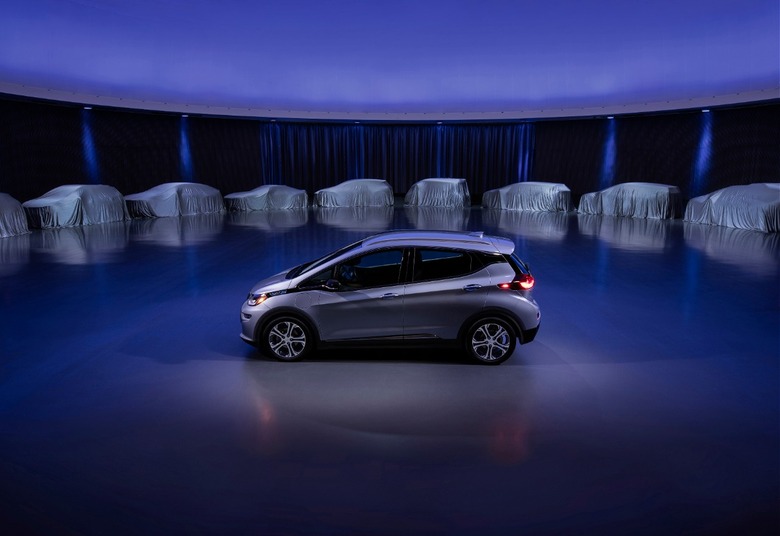 Meanwhile, GM is looking to multiple interpretations of all-electric, and not all of them will involve plugging a car into an outlet. For instance, while battery electric is one strategy, as per the Bolt EV, GM is also looking to hydrogen fuel cells. Capable of producing electricity for driving the vehicle's motors from compressed hydrogen in a super-strong tank carried onboard, fuel cell cars emit only water.
MORE 2017 Chevrolet Bolt EV Review
Of course, the downside to hydrogen as a fuel source is infrastructure. While there are fuel cell based vehicles on the market already – like Toyota's Mirai and Honda's Clarity Fuel-Cell – there're only offered in limited markets, predominantly in pockets of California. Although there are ongoing investment plans for hydrogen fueling stations, the numbers are still minimal, which in turn limits the relevance of the technology to the mass market.
That hasn't stopped GM from thinking ahead. The company has taken the wraps off SURUS – or "Silent Utility Rover Universal Superstructure" – a concept vehicle running on hydrogen power. Based on a heavy-duty truck frame, and with two electric motors and all-wheel steer, it's part of the automaker's vision for what tomorrow's delivery vehicle, truck, or ambulance could look like in the years to come.