Gmail users can now forward existing emails as attachments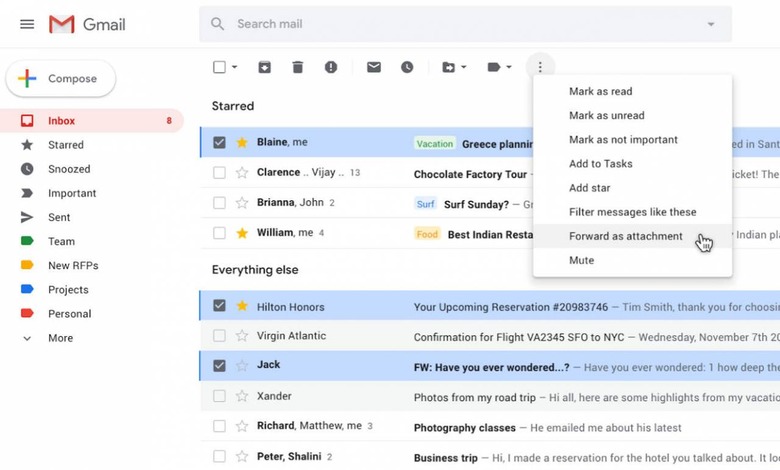 The ability to forward emails is a useful way to avoid the cumbersome task of copying and pasting, but too many forwards can quickly make a mess of things, making it difficult to keep track of which message went where and to whom. Here to help solve that problem is Google with a convenient new feature in its email service Gmail: email as attachments.
In an announcement on its G Suite blog today, Google revealed that Gmail now supports sending existing emails as attachments in a new email, a process that is as simple as selecting the messages you want to send and dragging them into the 'compose' window for the new message.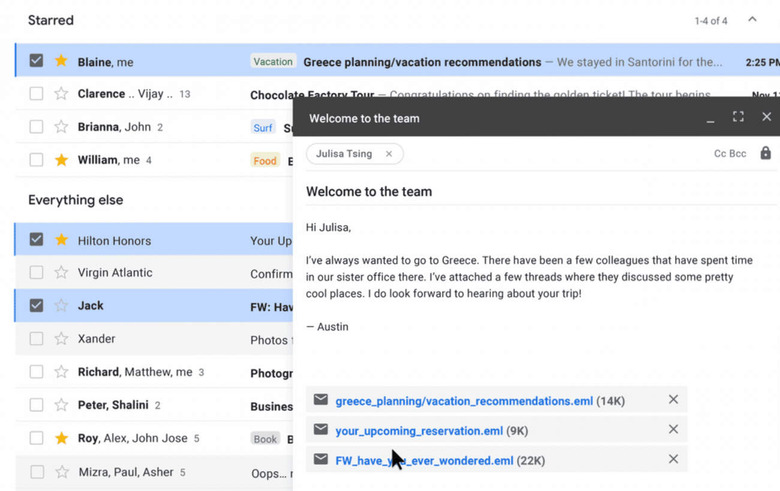 The key to this new feature is that you don't need to download the emails and save them as files in order to attach them — the entire process is very simple and makes it possible to share emails with someone else within seconds. This is particularly useful for Chromebook users whose digital lives primarily exist within Chrome.
In addition to the drag-and-drop functionality, Google also enables Gmail users to select each email they want to send within the inbox, then click the triple-dot menu below the search bar to select 'Forward as attachment.' Google points out that sending emails as attachments makes it easy for people to include their own summary message to go alongside them.
Recipients will be able to open the attached emails in their own mail client (assuming it supports .eml files, which they all do) so users don't have to worry about whether there will be compatibility issues with non-gmail users. The feature is arriving for all end users; there's no limit on how many emails can be attached to a single message.