Gmail Snooze in Inbox brings things to the top when you need them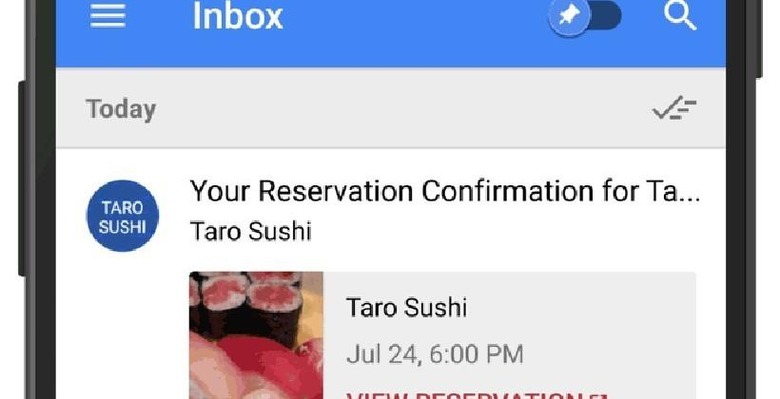 Google has been tweaking Gmail of late to bring some nice new features to the mix and improve the mail service for users. Not long ago Google added a neural network to help reduce the spam we have to deal with on a daily basis. Google has now unveiled a new feature called Snooze in Inbox designed to make it easier to find things like emailed tickets and confirmations right when you need them.
The way the new feature works is when any email that has dates and times inside, like you would get with event confirmations, you get a one-tap option to snooze until exactly the right time. What that means is that digital tickets for a concert or even mailed to you will show up at the top of your inbox right when it's time to check in.
Snooze in Inbox will work with things like package tracking updates, restaurant reservations, calendar invites, flight confirmations, hotel reservations, and rental car reservations. Google suggests snoozing the emails about the events until the day before the event.
It seems like it would be easy for those who are busy to forget about an event using this feature. If you snooze something a week in advance that requires drive time to get there, and you snoozed the email until right before the event you might not be able to make it.
SOURCE: Gmail