Gmail Smart Compose expands to all Android phones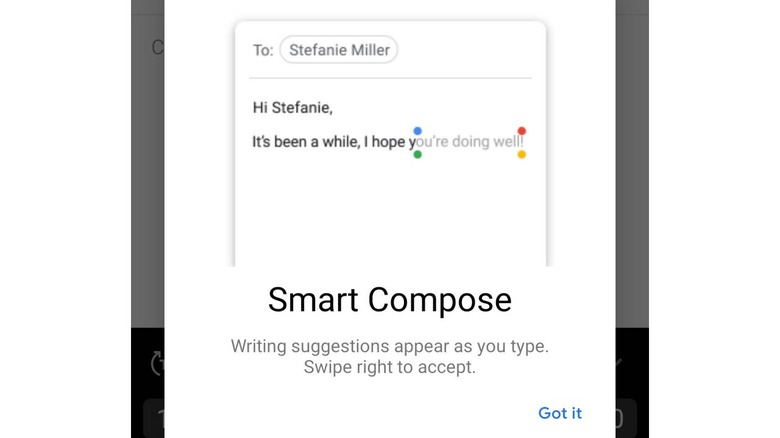 For some people, writing emails is as natural as breathing or speaking. For others, nothing fills them with such dread. In order to ease the burden off users' shoulders, Google created Smart Compose to put its machine learning facilities at their service. Initially available only on the Web and exclusively to the Pixel 3 on smartphones, Smart Compose is now silently rolling out to all Android devices so that no one will have to fear writing an email on their phone.
Smart Compose won't write the entire email for you, of course. Just as it has always done, Google analyzes what you've already typed and tries to predict what you'll want to type next. That mostly depends on the context and content rather than simple if-this-then-that logic.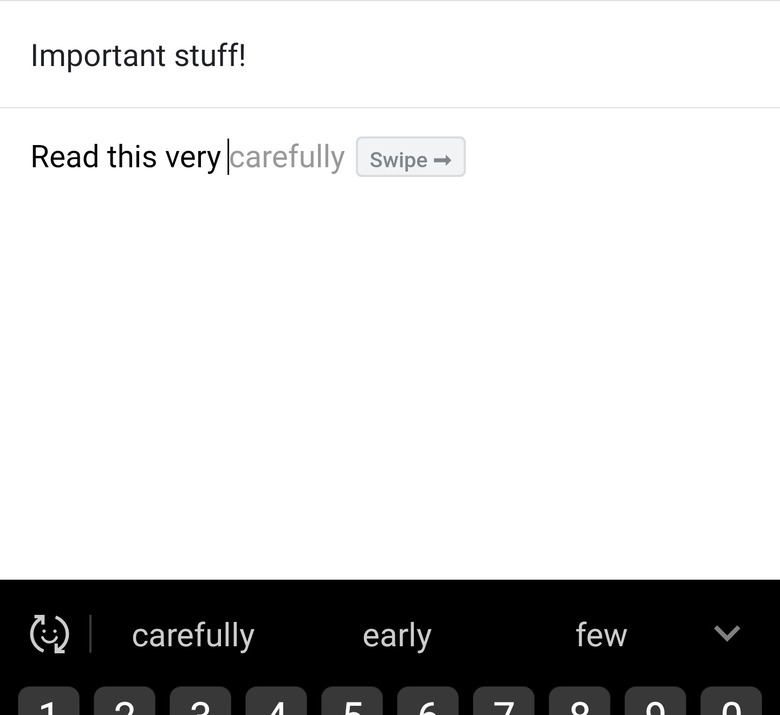 Introduced at Google I/O last year, Smart Compose arrived in Gmail for the Web first. There, users had to press Tab to accept the suggested text. Since that's not possible on mobile, what you do instead is to swipe on the word itself, not the keyboard. Any tap on the keyboard is regarded as saying "no" to the suggestion and you can type as normal.
Smart Compose started its mobile life on the Pixel 3 but it was expected to be available on other Android phones eventually. It was only a question of when, which no one really knew at the time. It seems that Google has finally decided that five months of exclusivity is probably enough.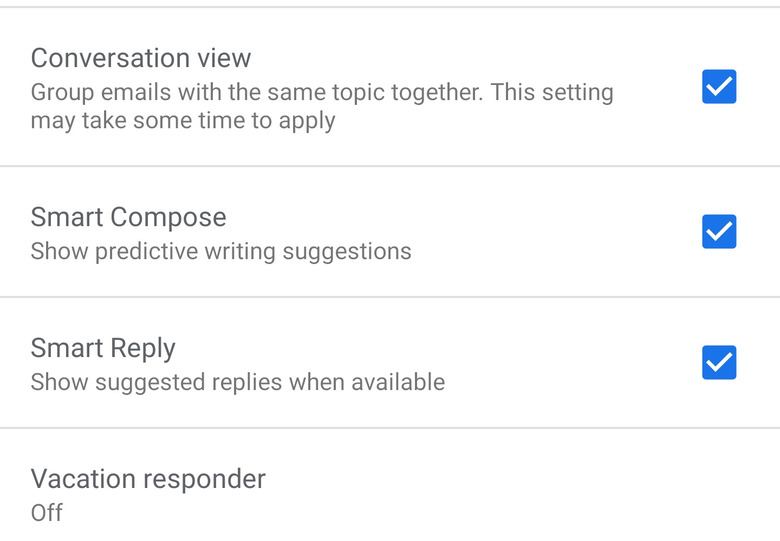 Like with any new Google feature, it might take some time before Smart Compose rolls out to all users. When it does, you will be welcomed by a popup when you open Gmail, informing you of the new feature. Smart Compose is enabled by default and is applied on a per-account basis so you'll have to dig into each email's settings to turn it off for each one.