Gmail reveals how much of your email is secret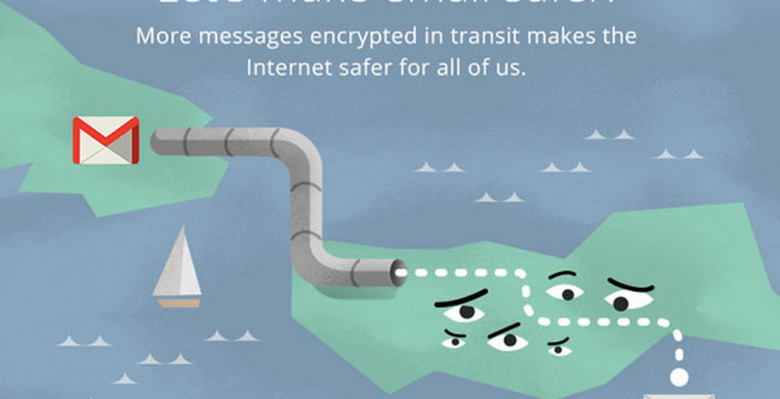 Just added to Google's Transparency Report this week is Gmail, with a section called "Email encryption in transit". This report shows, "generally speaking", how much of your email is encrypted going in and out of Gmail. While Google appears to have some control over this, responsibility for security also lies in the hands of the email client you're communicating with.
Google has produced a list of top email-sending-and-receiving groups that do or do not work with "encryption in transit." If a group works with encryption in transit, that email cannot be viewed by a 3rd party without special de-encryption tools. The first listing you're seeing here – a snapshot of today – is listing the "world" category.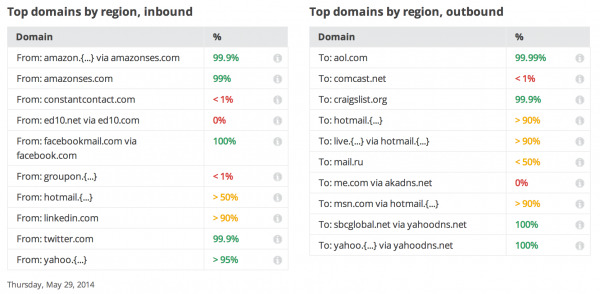 The second listing has the "Americas" listed – it's extremely similar, as you can see.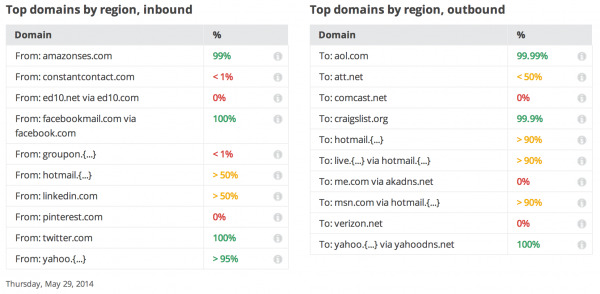 Through Google's Gmail transparency report you can also download a full dataset of all domains communicating with Gmail, and their encryption percentages.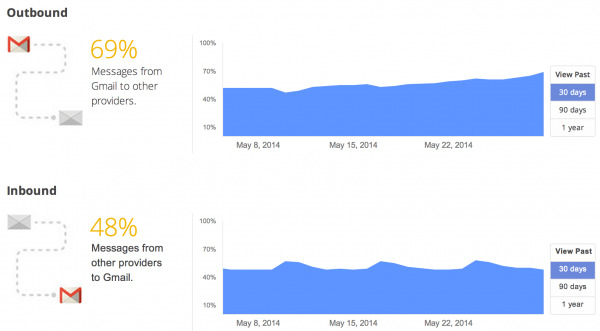 Google is also attempting to bring about a larger spread of Transport Layer Security (TLS) to email in general. At the moment, Google reports that 69% of messages sent from Gmail to non-Gmail providers is encrypted successfully, while inbound (non-Gmail to Gmail) is set at 48%.
To bring about a world in which end-to-end email encryption is a reality for all providers, Google has made their project End-to-End available in an Open Source fashion. It'll also be available for download as a Chrome extension in the near future – stay tuned for its final release!