Gmail gets email scheduling and expands Smart Compose as it turns 15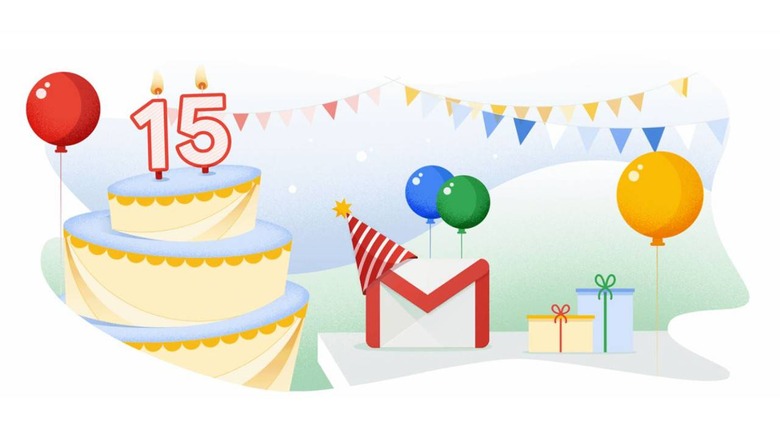 While many of us are on the lookout for April Fools jokes today, one thing that is decidedly not a prank is the fact that it's Gmail's birthday. Google's email service is turning 15 years old today, prompting Google to look back on those first 15 years in a short retrospective. The big G didn't spend its time only reminiscing about the past, though, as it also took the opportunity to announce some new features coming to the service.
First on deck is an expansion to Smart Compose, which Google said now saves people from typing over 1 billion characters each and every week. Support for four new languages is being added to Smart Compose today: Spanish, French, Italian, and Portugese. Smart Compose is also making its way to Android on a wider scale today – up until this point, it was technically available on Android, but only on Pixel 3 devices.
As for when Smart Compose will head to iOS, we're unfortunately being left in the dark. Google only said in a blog post today that Smart Compose will land on iOS "soon," offering nothing more specific than that. The company does say, however, that Smart Compose will now begin personalizing suggestions for each user, suggesting different greetings based on their preferences and even titles based on the content of the email.
Beyond the improvements to Smart Compose, Google is also rolling out email scheduling today too. This works just as you'd expect it to: instead of sending emails right away, you can now schedule them to be delivered at a certain time in the future. When you're looking at the compose window, you simply need to open the menu and select "Schedule Send." Google will make a few suggestions, but you'll also be able to pick whatever time and date you want if none of those suggestions work.
Finally, Google touched once more on Gmail's dynamic messages feature it announced last week, pointing out that users can now do things like respond to Google Docs comments or browse hotel recommendations without having to leave their inbox. That feature should be available to most (if not all) desktop users today, with a mobile launch coming around the bend soon.