Gmail Gets A Makeover For Feature Phone Browser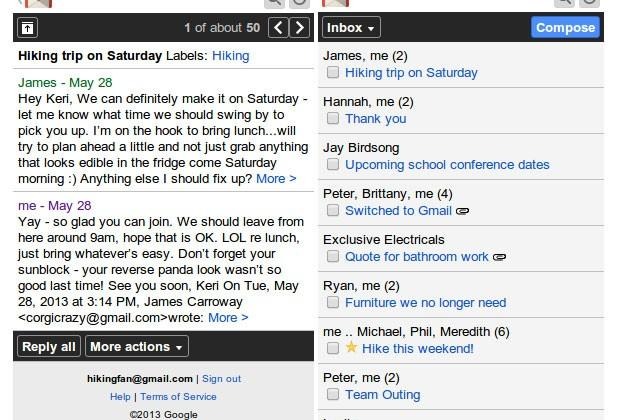 Of the coolest things about Google's web-based e-mail service Gmail is that you can access it on just about any device out there. Using that service, you can access your e-mail from your computer, your notebook, tablets, and your mobile phone. Gmail is designed not only for smartphone users, but for users with other devices such as feature phones as well. Google has announced some tweaks to Gmail for those feature phone users.
Google says that in many parts the world, feature phone users heavily access Gmail from their devices. As of yesterday, those feature phone users were greeted with an updated phone browser look. The improvements to the Gmail browsers are many and are intended to reduce the number of buttons users have to press.
Improvements include a reduced number of button presses required to read, reply, and compose e-mails. One of the big features is the ability to reply directly to a message from the thread view. Users can also move to the previous or next conversation more easily.
Gmail is a widely used web-based mail service in part because you can import accounts from other mail services to use on Gmail. You can reply with from within Gmail to other e-mail accounts, and once switched to Gmail you no longer have to have desktop software for handling e-mails. Your messages are also automatically archived online so if your computer crashes you still have all of your important messages.
SOURCE: Gmail