Gmail For Mobile Adds Multiple Sign-In, More Settings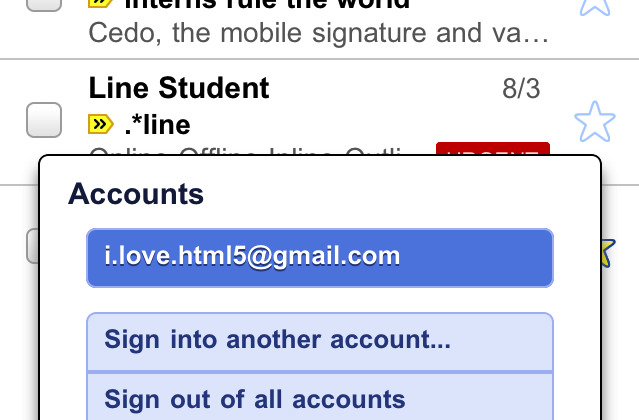 Google updated its Gmail for mobile browsers today by adding the much desired multiple sign-in feature as well as more settings options. Unlike the desktop version of Gmail, the mobile version has not supported multiple sign-ins for managing more than one email account until now.
With the update today, you can now sign into multiple Gmail accounts simultaneously on your mobile device. Google has added a new account switcher button at the bottom of the screen. Pressing on that button reveals a pop-up menu that lets you sign into new accounts, easily switch between the accounts, and even sign out of all accounts at once.
The update also added more settings options, including support for mobile-specific signatures. This way you can easily let others know that an email was sent from your mobile device so that they'll understand the extra typos. There's also a new vacation auto-responder settings option that lets you set your message while on the go, in case you forgot to before you headed out of the office.
[via Gmail Blog]