Gmail adds more themes and emoji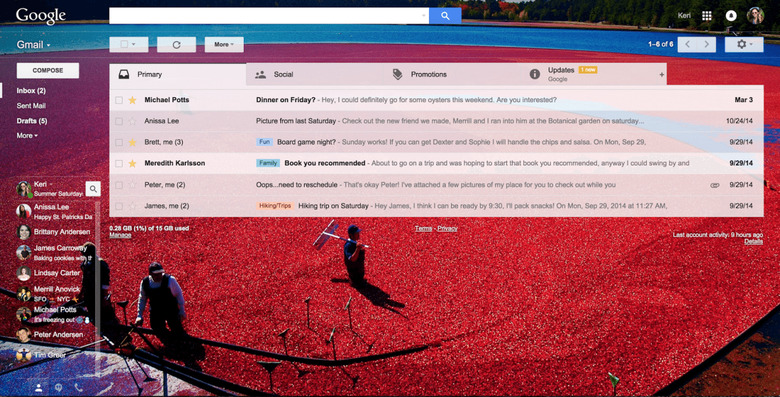 Some like their inboxes to be clean and plain, but there are those who need a dose of color amidst their email, and Gmail is targeting those users with its new update. Google Software Engineer Gaurav Vijay announced the upcoming changes today, saying some more options are inbound for personalizing things. Among the new options are more themes, something that made their first appearance in Gmail back in 2008. There are also some new emojis in case the current roster isn't enough to satiate your picture-based expressions.
How you feel about the changes is entirely dependent on your fondness of themes – if you like customizing every aspect of your email, the additions will be welcomed. Google has added in "hundreds" of additional wallpapers, some of them coming from other Google users, the company says. If none of those work, users can upload their own image instead.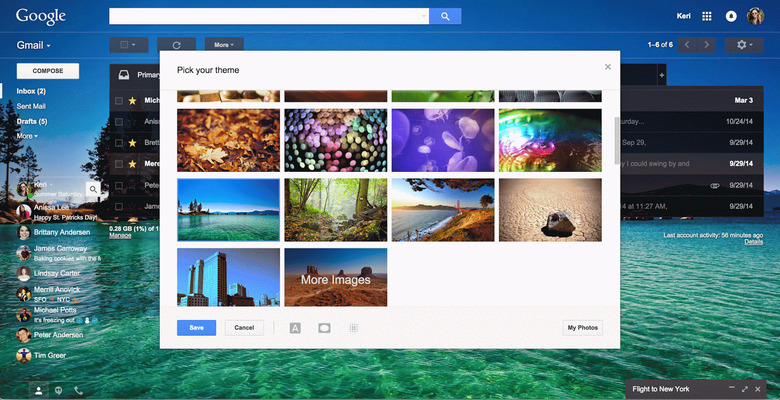 In addition, Gmail has some editing tools for adjusting the wallpaper — there's vignetting and text backgrounds, blurs, and such for making changes. Check out the GIF above for a demonstration.
And, of course, there are the new emoji for use in your emails and, presumably, chats to better express how you're feeling or what you're doing. The update began rolling out today, but it'll take a couple days to get around, so if you're not seeing it yet remain patient.
SOURCE: Gmail Blog