GM To Be First Major US Automaker To Make Own Electric Engines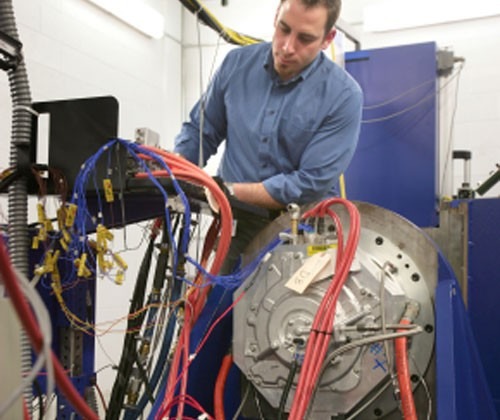 There are lots of components that go into making electric and hybrid vehicles. Two of the most important are the battery packs and the electric motors. For a while now US automakers have been tying up with battery companies to construct their own battery packs.
GM has announced that it will now become the first major automaker in the US to build its own electric motors. The new GM designed and built electric motors are set to debut in 2013 in next generation rear-wheel-drive two-mode hybrid vehicles.
GM will be able to control the cost, performance, quality, reliability, and manufacturability of the electric motors by building them itself. The electric motor and the battery packs are the two key components that determine the range of a hybrid or electric vehicle on a charge. GM received $150 million in grants for the construction of the plant.