Glow Graffiti lets you tag with UV light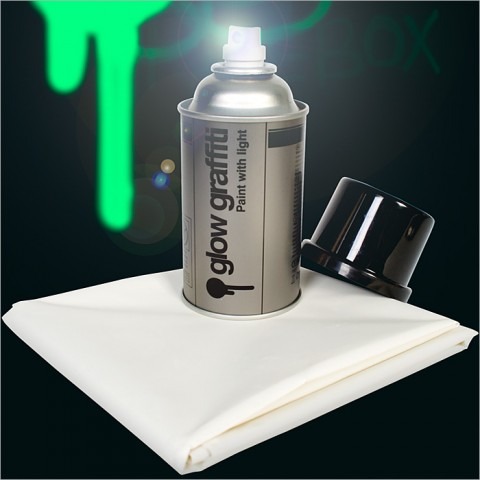 If your kids love scribbling on your walls, or you're an agoraphobic tagger who gets fed up of filling your house with paint fumes, the Glow Graffiti might be your salvation.  Ostensibly a normal spray can, in actual fact you paint with UV light: the nozzle hides a UV LED (the batteries hide inside the can) and you can "paint" light onto the included UV-reactive sheet.  Your artwork stays visible for around 30 seconds, then fades away.
Glow Graffiti works because the sheet "absorbs" and then releases the UV light, only visibly.  You can use it close up, for text and finer lines, or further away for thicker lines or even with stencils.  Best of all, it's all reusable and kid-safe (though it might give them some anti-social ideas).
The Glow Graffiti set – which includes the UV can, the 60 x 60 cm sheet and letter stencils – is available from Firebox now.  It's priced at £34.95 ($51.30)