GlassTesla brings Model S remote control to Google wearable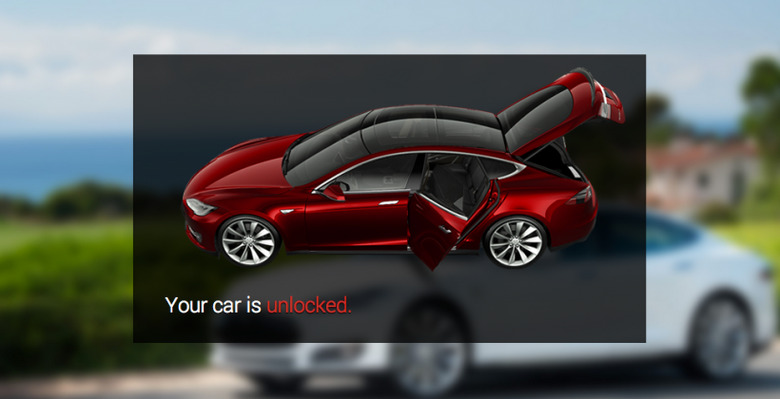 An unofficial Tesla Google Glass mashup brings remote control of the coveted electric car to Google's wearable computer, with GlassTesla bringing unlocking, location, and auto-climate control to the head-mounted display. The app, handiwork of Sahas Katta, can show current charge status of the Model S as well as offer control over starting and stopping recharging, and it's even possible to pop the charging port itself from the headset.
If you're away from your Model S, and careless enough to lose it in an oversized parking garage, GlassTesla can pinpoint it on a map and offer you directions. There's also remote horn and headlights control, central locking, and sunroof control, all from Glass.
A security summary, meanwhile, shows the status of the car's doors, trunk, or sunroof, as well as what the temperature is both inside and outside. Tesla's automatic climate control can also be triggered remotely, getting the car either warmed up or cooled down before you get to it.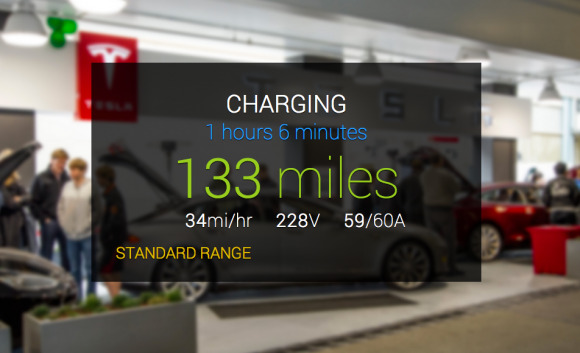 However, because of the safety limits Tesla applies, some of the functionality isn't supported while actually on the move. According to Katta, it's not possible to sound the horn or flash the headlights while the car is in motion, though opening the sunroof is permitted. There's also no ability to see current speed, since Glass isn't designed for real-time dynamically changing cards.
As Venn Diagrams go, the overlap between Tesla Model S owners and Google Glass Explorer Edition owners is probably a small one. However, GlassTesla is already getting some high-up attention, with Google's Vic Gundotra (who does happen to have both) flagging up the app, though not confirming whether or not he's actually tried it out himself.
If you don't have Glass, but you do have a Model S in the garage, then Tesla does offer a remote control app for iOS which offers the same functionality.