Glass gets GoPro video streaming with Hindsight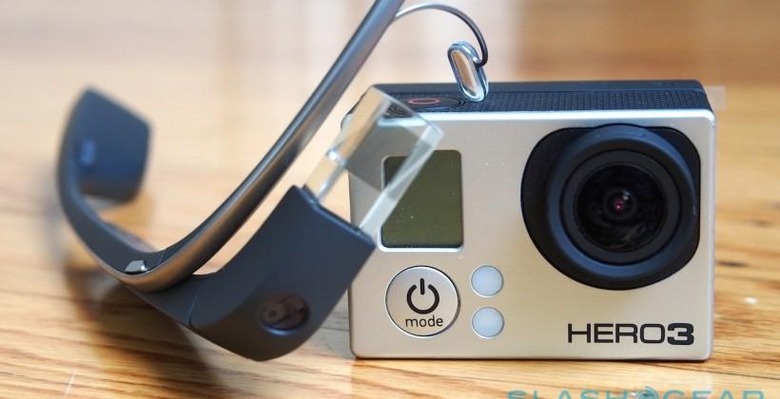 Google Glass wearers can now stream video directly from their GoPro sports cameras, thanks to a new app that hooks up the WiFi-enabled camera to the wearable. Hindsight, the handiwork of developer team ShadyDev, allows a GoPro like the Hero 3 to pair directly with Glass and then stream video from it, all controlled with voice commands.
The app works with the GoPro Hero 3, though ShadyDev says it should run with older GoPro cameras as long as they have the WiFi backpack accessory. Just like GoPro's own iOS and Android apps, it relies on the self-hosted WiFi access point the camera is capable of creating.
Glass sees that as just another type of WiFi connection it can use, and then Hindsight pulls over the video stream. The lingering issue at this stage is the lag, with around 8-12 seconds of delay present; that's next on the list to address, the developers say.
Even so, it does open the door to some interesting uses of Glass; ShadyDev suggests strapping the camera to a pet for an animal-level view of what they're doing, but it could also work as an impromptu security system or to check the setup of a recording rig. Right now there doesn't appear to be a way to actually trigger recording to the GoPro's own storage, something which would make for a useful addition.
If you want to try Hindsight you can sideload it to your Glass; the developers are also planning to release the source under GPL v2 as well.
VIA Serge Berig