GKILO web connected clock and kitchen scale looks like a wood block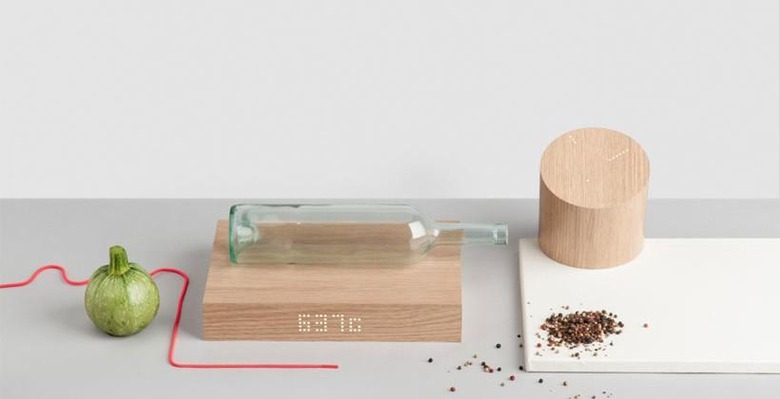 An Italian company called Thingk has hit Indiegogo with an interesting internet of things product that aims at people wanting a dual function object for the kitchen that has more than one use. The product is called the GKILO and while it looks like a block of wood, it is actually two objects in one. Depending on which side you lay the GKILO on, it will perform one of two uses.
When laid on one side, the GKILO is a kitchen scale of the sort important for people watching their food intake or needing to be very precise for a given recipe. When the device is flipped to rest on the other side it acts as a clock. GKILO is enclosed in a case that looks like a block of wood.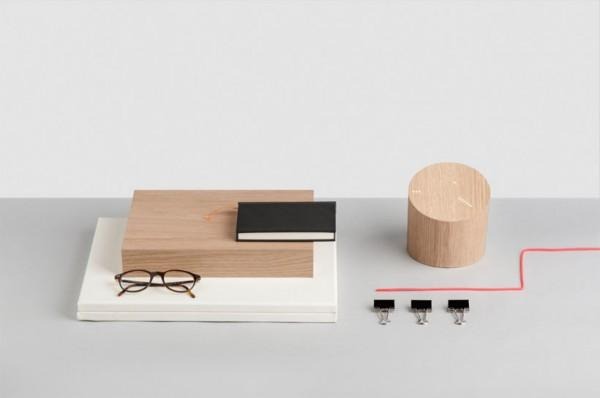 No buttons are present on the surface of the device and all functions are controlled via hand gestures. Users can reset the clock or the scale using those hand gestures. Inside the faux block of wood is a wireless module that will connect to the web to help cooks determine how long to cook a specific item. For instance if you weigh a piece of chicken on the scale, it can connect to the web and tell you how long to cook the meat.
Thingk has another product called the CLOGK that is also web connected. It is a clock and timer in once device. When you have both devices in your kitchen the scale will weigh your food and find out how long to cook it. The CLOGK will then automatically be set with the time needed to cook. One potential downside I see is that if you were weighing out items for a recipe with multiple ingredients, the cook time for individual items wouldn't help much. Both of these items are on Indiegogo now looking for $50,000 for development and have raised a bit over $9,500 as of writing. An early bird special for the products will get you either the GKILO or the CLOGK for $100 each. A set with both products will sell for $195. Delivery is estimated for August 2014.
SOURCE: indiegogo