Gionee M6, M6 Plus promise ultimate privacy, huge batteries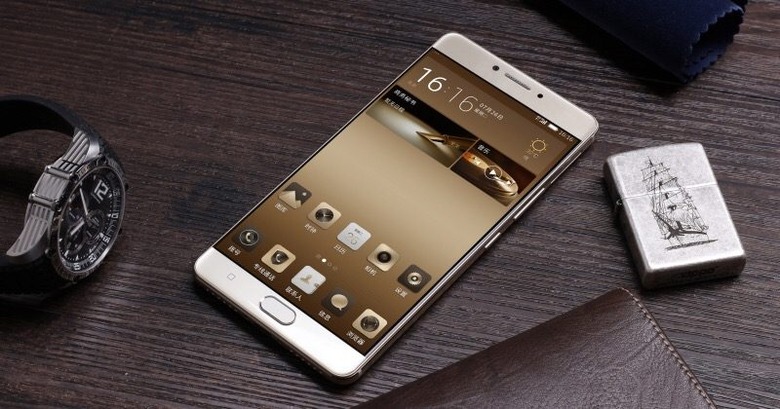 These days, privacy is no longer a simple matter and people, especially in "hot" areas can no longer simply presume their comings and goings aren't being monitored. While there are things like VPNs to keep Web traffic safe and private, the same cannot be said about smartphones. Chinese manufacturer Gionee believes that the market is ready, and in fact hungry, for a truly safe, secure, and private smartphone. That's the promise it is making with the new Gionee M6 and Gionee M6 Plus, dubbing it the safest smartphone in the world.
A lot of smartphones these days employ various security and privacy features, from fingerprint sensors like Apple's Touch ID, to secure "silos", like Samsung's KNOX. The Gionee M6 and M6 Plus takes all those and stretches them far and wide, presenting users with a variety of features to keep hackers and eavesdroppers away. For one, it is very proud of its hardware encryption which, of course, beats software-based encryption. That said, a few high end smartphones do implement that as well. Gionee, however, also explains that each chip is bound to each phone's CPU, so transplanting the chip to another phone, even another M6 or M6 Plus, won't help to break its encryption.
Gionee also provides what it dubs as Privacy Vault 2.0, which lets users hide important private information behind a password or a fingerprint, using that same hardware encryption to keep data safe even after the smartphone has been stolen. Users can also put a password on apps so that others can't open them at all. The Gionee M6, however, goes the extra mile by even including a feature to encrypt voice calls, called Private Line Calling. It's a point-to-point, again hardware-based, encryption system that would sound like gibberish to those trying to eavesdrop on your conversation.
Aside from those security and privacy measure, the Gionee M6 and M6 Plus both boast of extremely capable batteries, 5,000 mAh and 6,020 mAh, respectively. Despite their large sizes, which are probably the largest in the smartphone market, Gionee promises fast charging with 12V/2A and 9V/2A Quick Charge for the M6 Plus and M6, respectively, protected by dual charging chips to ensure you get the right amount of charge, not too little, not too much. That does give the smartphones a bit of girth, though Gionee downplays how much. The smartphones are 8.2 mm thick, which is actually quite thick if you compare it to the iPhone 6s Plus' 7.3 mm or even the Galaxy S7 edge's 7.7 mm. You do pay the price for longer battery life. That said, the Gionee M6 siblings can also be used to charge other devices, a rare feature for a non USB-C device.
As for the rest of the specs, the Gionee M6 and M6 Plus are a mix of high end and mid-range specs. They are both powered by an octa-core MediaTek Helio P10 MT6755m, though the Gionee M6 is clocked lower. Both do have 4 GB of RAM and 64 or 128 GB of internal storage. Both also have 1920x1080 Full HD screens, though the Gionee M6 gets a smaller 5.5 inch panel compared to the M6 Plus' 6.0 inches. And again, both have the same 8 megapixel front shooter, but the Gionee M6 Plus sports a higher 16 megapixel main camera while the Gionee M6 settles for 13 megapixels.
Availability details of the Gionee M6 and Gionee M6 Plus have yet to be announced.