Gimbal adds iBeacon brilliance to SXSW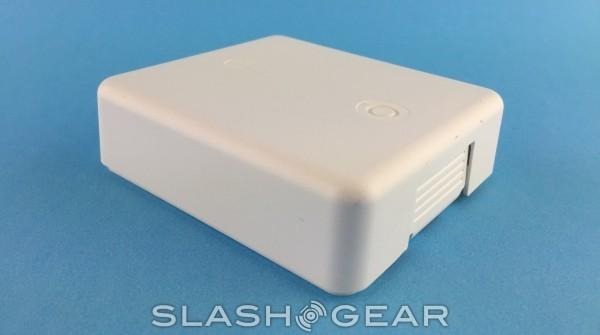 When you find yourself at an event, there's good reason to drag your smartphone out of your pocket or bag. Not just because you're filling awkward downtime, but doing so might actually put real-time, contextual information in front of your face. At SXSW this weekend, event-goers will likely want to pull their phone out of their pockets and fire up the official SXSW app, named SXSW Go. The reason? Gimbal has landed at SXSW, and they're going to light the event up with iBeacon tech.
The app, operated by event app distributor Eventbase, has an opt-in feature for SXSW attendees, which brings context to your stay in Austin. SXSW Director of Technology Scott Wilcox said "Integrating new ideas and technologies into the fabric of SXSW is always something we strive to do", while Eventbase co-founder Jeff Sinclair quipped "If we can send attendees home with even one new connection or experience they wouldn't have had otherwise, then we've done our job."
Powered by over 1,000 Gimbal's series 21 beacons placed strategically around venues and sites, the iBeacon technology at SXSW will show attendees who's performing, what's going on with the event schedule, and even has some social layers built in. SXSW attendees can connect with Facebook friends, or be matched with people who have similar interests using SXSW's attendee profile tags.
Gimbal's beacons will also show you who's in a session, and let you join in on discussions. You'll also be able to link with others near you, and find venues you're close to.
SXSW is always a lot of fun, but it's been made a bit smarter this year on the back of Gimbal's iBeacon technology.