Gigabyte X11 ultrabook is world's lightest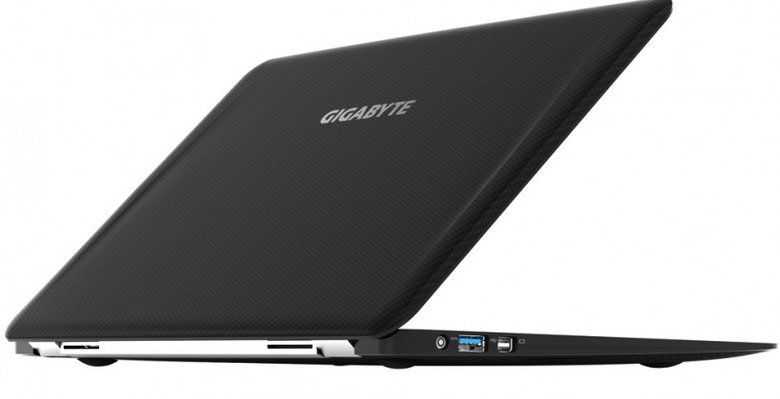 Gigabyte has revealed its latest ultrabook, the Gigabyte X11, billed as the lightest and only full-carbon-fiber notebook on the planet. Built around an 11.6-inch 1366 x 768 display and a 3rd-Gen Intel Core processor, the X11 measures a waifish 3mm at its thinnest (16.5mm at its fattest) and weighs 975g, with Gigabyte promising street pricing of $999 to $1,299 when it hits the market in July.
There's also 4GB of DDR3 memory, Intel HD Graphics 4000 and a 128GB SSD. Connectivity includes one USB 3.0 and one USB 2.0, Mini DisplayPort, a combo audio in/out port and a microSD card slot, and there's WiFi b/g/n and Bluetooth 4.0.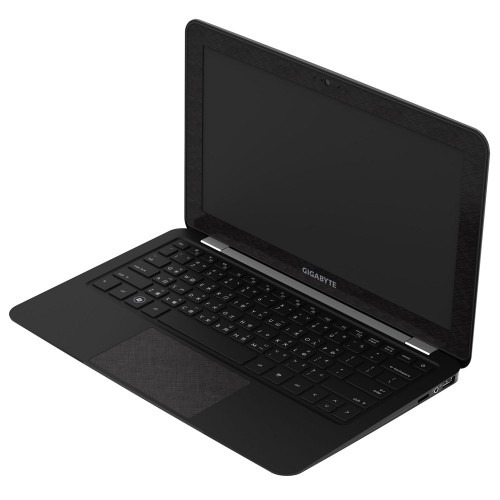 A 1.3-megapixel camera is onboard, along with a "glass-fiber" trackpad and a 95-percent full-sized keyboard. Gigabyte also claims to have worked some magic with the speaker system, for audio performance that belies the X11's diminutive dimensions.
The hinge is aluminum and the rest is finished in either "woven diamond" or "black diamond" depending on whether you want to show off the carbon-fiber or not. Expect it to hit shelves next month.