Gigabyte P37X 17.3-inch laptop gets its game on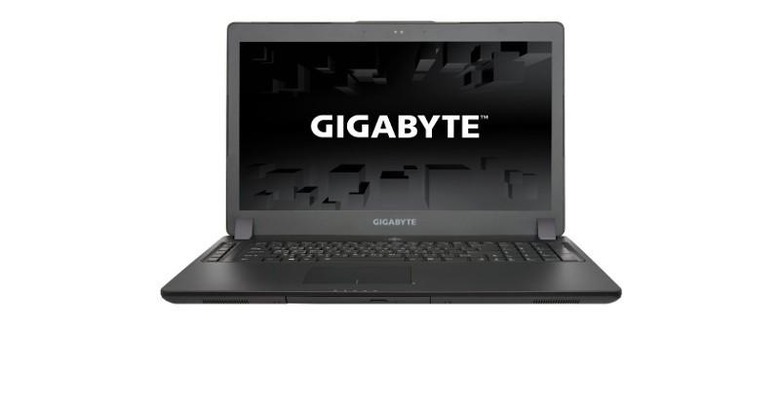 We may receive a commission on purchases made from links.
It's been barely two months since Gigabyte launched its 15.6-inch P35X gaming laptop, and yet here it is again announcing a successor. The Gigabyte P37X, however, might not be too big of a jump to deter you from grabbing the smaller notebook. It is, naturally, bigger than the P35X, but, aside from some few highlights, the two share a lot in common, especially in design. That said, if you're aiming to go big with your gaming on the go, this laptop might be worth considering too.
At 0.9 inches and 6.17 lbs, the P37X is both thicker and heavier than the P35X. That is, perhaps, natural due to the larger 17.3-inch screen and some added bits and pieces. That screen, however, might be slightly disappointing in comparison, as it only reaches 1920x1080 resolutions, compared to the P35X's widescreen 2880x1620. The outward appearance of the two look extremely similar, which can be described as either serious or bland, depending on your preference.
So what has changed? When you open the laptop, you are immediately greeted by a new feature: an extra column of keys for for macros. There are 6 keys in total, but the top one is used to cycle between 5 different sets of keys, giving you a total of 25 macro keys in practice.The processor has also been bumped up ever so slightly to an Intel Core i7-4720HQ while the graphics card remains the same GTX 980 M with 8 GB of RAM. As for the rest of the specs, things are pretty much the same. The base configuration comes with 8 GB of RAM and there are provisions for up to two 512 GB mSATA SSDs and two 2.5-inch hard drives.
Amazon carries a base system, without SSDs but with a 1 TB hard drive for $1,999, which might disappoint some given the rather mediocre amount of RAM for a gaming rig. There is also an upgraded build for $2,499, with a 256 GB SSD and a Blu-ray burner, but still only 8 GB of RAM. Buyers might just opt to get the base configuration and tweak it with more RAM and SSDs for perhaps a lower price.
VIA: AnandTech