Gigabyte M704 UMPC yet another addition to what seemed to be a stale market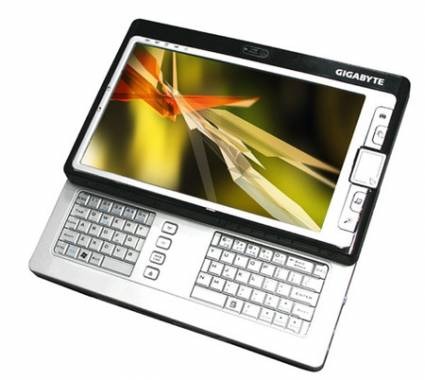 First we get hit with the new Asus offering, and now Gigabyte has a new UMPC too, looks like things are popping in the UMPC market again. Sadly it looks like this will, for now, only be available in Taiwan.
But if you are still interested, it has a 1.2GHz VIA Esther ULV C7-M processor, a 7" LED backlit LCD with a 1024x600 resolution, and a 40 or 60GB HDD with Windows Vista. It weighs a mere 780 grams.
It has up to 768MB of DDR2 RAM, a 1.3MP webcam, WiFi b/g, a card reader, and a pair for USB ports. There isn't currently any info available pertaining to price or availability though, but I kind of want one.
Gigabyte M704 UMPC [via PCLaunches]