Gigabyte M1405 notebook surfaces at 2010 Taipei Game Show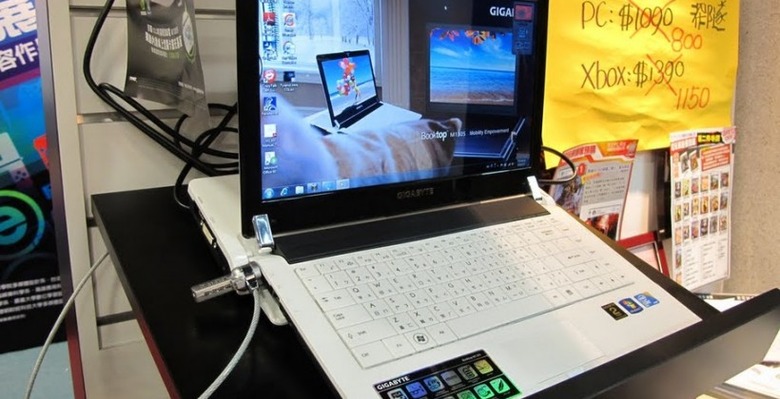 When I hear the name Gigabyte, I don't think of notebooks and computers first. I think of computer hardware like mainboards. Gigabyte has been in the hardware market for years, but offers several different notebooks and netbooks too.
The latest notebook from Gigabyte is the M1405 and it has surfaced for the first time at the Taipei Game Show. The M1405 is described as a sleeker version of the M1305 that showed up a while back. The new machine comes in three colors and will sport an Intel Core 2 Duo SU7300 CPU.
Other features include a 14-inch 1366 x 768 LCD, Intel GMA 4500MHD and GeForce GT220 graphics. RAM is up to 4GB and the machine has 500GB of storage with a 5400 rpm HDD. A DVD drive is built-in and power comes from a li-poly 3-cell 2550mAh battery that slips into a vacant bay and a 6-cell li-poly unit in the main battery area with 3600mAh. The notebook should have some very good runtime with two batteries onboard.