Gigabyte Brix mini PCs updated with Intel Kaby Lake processors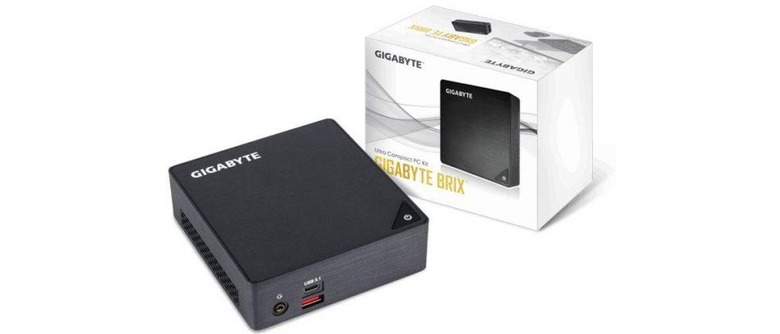 Gigabyte has a new array of "Brix" miniature PCs that sport Intel's latest Kaby Lake processors, giving consumers a very-small-form-factor way to use the hardware. These Brix units are, as the name suggests, shaped relatively like bricks and they're not much larger at only 4.7″ x 4.4″ x 1.4-inches (starting size). Consumers can choose from the latest Intel Core i3, i5, and i7 processors.
It appears Gigabyte is offering these desktops as barebones systems, meaning they come with certain hardware — like the processor — but leave the rest up to you. With the GB-BKi3HA-7100 model, there's support for 2.5-inch SSD/HDD storage drives, a pair of SO-DIMM DDR4 slots, and a single M.2 SSD 2280 slot.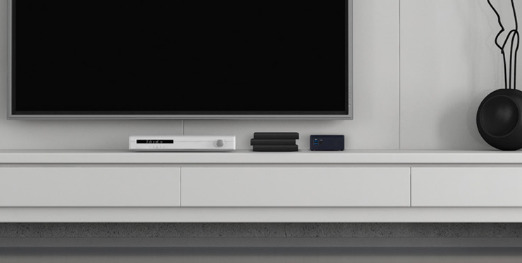 As far as other hardware is concerned, there's an Intel IEEE 802.11ac dual-band WiFi card wth Bluetooth 4.2 and Intel HD Graphics 620. These are joined by a pair of USB 3.0 ports and a pair of USB 3.1 ports (aka, USB Type-C). There's also HDMI 2.0 for video-out and HDMI with Mini DisplayPort, thusly support for dual-display setups.
Finally, the new Brix mini computers include Intel Gigabit lan, a combination microphone and headphone jack, and a VESA mounting bracket for mounting purposes. Gigabyte's website does not list device availability or pricing at this time.
SOURCE: Liliputing