One of the latest processor families from Intel is the Bay Trial line. Those processors for desktop computers were on display at CES 2014 last month. Since the processors are available, people need some new mainboards to use in system builds.
This is where Biostar and Gigabyte come in. These two hardware makers have announced mainboards that support the desktop Bay Trail processors. The mainboards from both of the companies are Mini-ITX units that are very compact and can be used for small form factor systems that come with the processor already installed.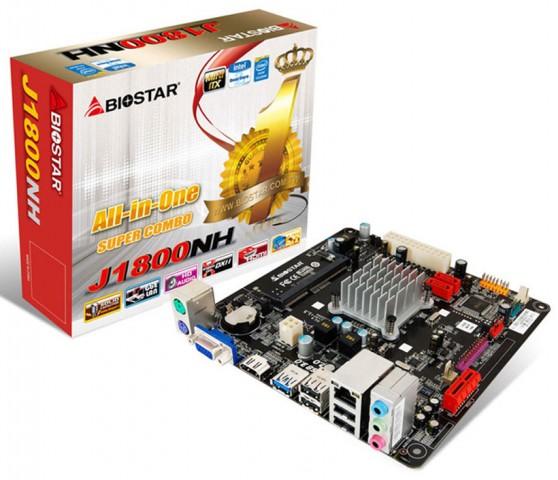 The mainboards are the Gigabyte J1800N-D2H and the Biostar J1800NH. Both of the boards have an included Intel Celeron J1800 processor. That processor is a dual-core Bay Trail part with a 10W TDP. The fastest speed the processor can operate at in turbo mode is 2.58GHz.
The chip has a heat output low enough that both boards use passive heatsinks. That means no fans to annoy you in a quiet room. The boards also have a pair of DDR3 SO-DIMM slots for RAM and a PCIe x1 slot, mini PCIe x 1 slot, and a pair of SATA 3Gbps ports. The boards also have a USB 3.0 port and USB 2.0 port. Graphics connectivity for the boards is via HDMI and VGA outputs. Both of these boards are expected to be around $60.
SOURCE: Techreport