Gigabyte Aero 14 ultraportable gaming laptop now available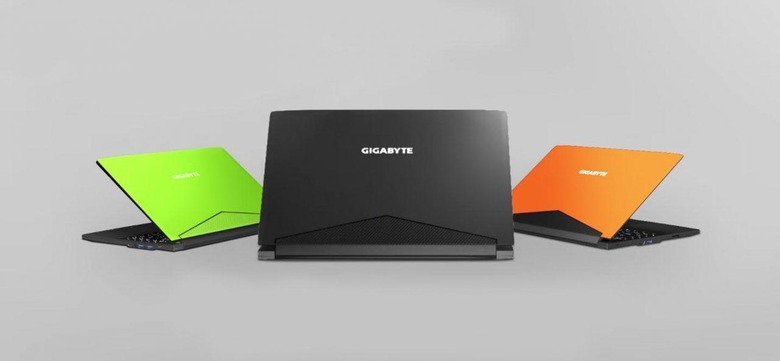 The Gigabyte Aero 14 ultraportable gaming laptop, first announced in late May, is now available to purchase. The laptop boasts the features and power gamers need, all of it packed up in a lightweight shell. Among other things, Gigabyte says users can get up to 10 hours of run time using the larger battery, making it suitable for those days you need to be away from an outlet, as well as features like a QHD 2560 x 1440 IPS display and an Intel quad-core i7 H-series processor.
The Gigabyte Aero 14 laptop comprises the maker's new slimline performance notebooks, and it is offered in three colors: black, orange, and green. True to its gaming foundation, users get an NVIDIA GeForce GTX 970M graphics card despite the laptop's 19.9mm thickness. Joining that is DDR4 memory options, M.2 PCIe Gen3 x4 SSD, Type-C USB, and HDMI 2.0.
The Aero 14 features a 14-inch display, hence the name. This is complemented by the Aero 14 keyboard, something that is 'highly customizable' according to the company, including Marco keys and Macro Hub software. The laptop's design itself includes Nano-Imprint Lithography which, says Gigabyte, lends a 3D look and feel without compromising the nature of its full-aluminum chassis.
In total, the laptop weighs 1.89kg and measures 335 x 250 x 19.9mm in size. There's a 94.24Wh battery for long run times, and under the hood lies an Intel i7 Skylake 2.0GHz processor. Because there's HDMI 2.0, users are also able to expand the display to a true 4K-resolution external monitor. The laptop is available now for $1599 USD, though some places, like Newegg, are already showing the model sold out.