Gigaboom ultra-rugged Bluetooth speaker is bulletproof and crushproof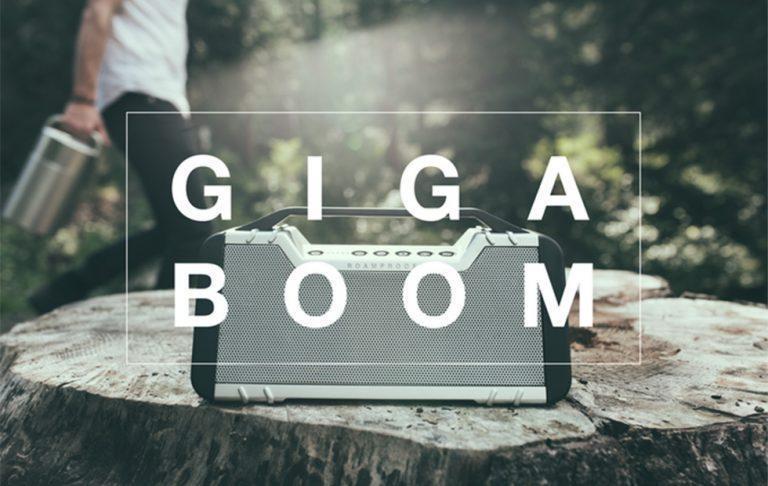 A new speaker has arrived on the crowdfunding website Kickstarter, and it claims to be more durable than just about any other consumer-tier speaker on the market. According to the team behind Gigaboom, this speaker is essentially crushproof with the ability to withstand up to 4,000lbs of weight; it is also said to be bulletproof, though it's hard to imagine when that would come in useful for a portable Bluetooth speaker.
Gigaboom is mostly shaped like any other portable Bluetooth speaker on the market — it has a rectangular shape with a grille along the length of it and a handle at the top for convenient carrying. The unit features typical inputs, namely USB and USB-C, plus there's a 1/4" screw mount for mounting the speaker on a typical tripod or ball head.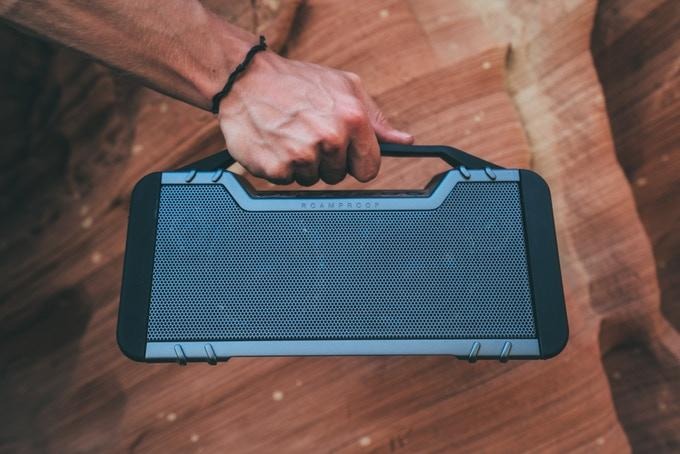 The speaker also features a 500 lumen 3-in-1 signal light built into the side, a feature no doubt targeted at the outdoorsy folks who may be out hiking with the speaker. All of this is joined by a full metal jacket. Audio, meanwhile, is delivered via a pair of 1-inch high-line tweeters, a 25 watt amplifier, and a pair of 3.6" deep bass radiators.
According to the company, users can expect to get up to 20 hours of audio playback per charge; there's also the option of charging a USB device using the built-in battery. Its bragging points, though, are its alleged high durability, which is said to include 4,000+ lbs of load bearing capabilities, the ability to withstand drops from heights of 30 or more feet, and a waterproof construction that can handle up to 3 meters of water submersion for up to half an hour.
The Gigaboom speaker is currently being funded on Kickstarter, where it is available to folks who pledge at least $249 USD. The speaker's expected retail price, assuming it reaches market, will be $339 USD. Shipping is available globally with delivery expected to start this upcoming January.
SOURCE: Kickstarter