Gigabit Squared raises $200 million for gigabit broadband rollout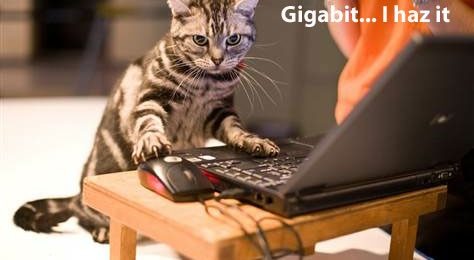 A broadband Internet company has raised $200 million in funding to help build out its dream of gigabit broadband networks. The company is called Gigabit Squared, and it is looking to roll out its superfast web connections to at least six university communities in the United States. The US is well down the list of global broadband speeds, so it's nice to see at least a few communities potentially get access to blazing fast speeds enjoyed in Europe.
The company announced Wednesday it had raised the $200 million and will be collaborating with the Gig.U project to decide on the universities that will get the new high-speed infrastructure. Those high-speed network infrastructures will be rolled out between November and March 2013. The communities that get the new high-speed networks will also participate in a program headed by Gig.U.
The program the communities participated in is called the Gigabit Neighborhood Gateway Program. This program hopes to use the new high-speed connections to drive innovation in education, healthcare, and other sectors of the communities. I hope Gigabit Squared and Gig.U do well with this program, and it spurs the rollout of superfast broadband networks around the country.
[via Venturebeat]