Gifts For Smartphone Owners? Try Smartphone Accessories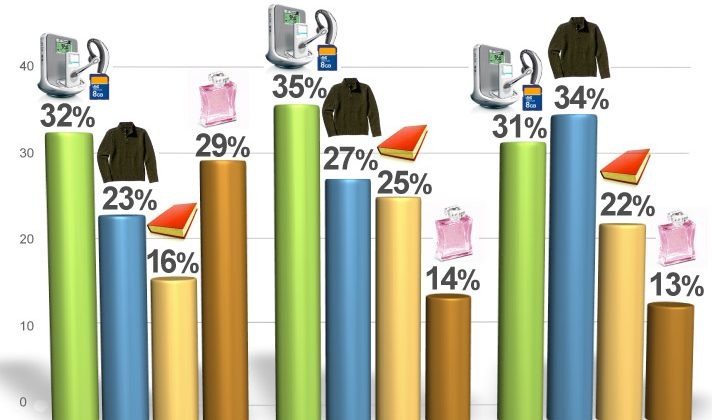 Those investigators over at Retrevo have done a lovely study on the holiday season in terms of people who own one of the following: iPhone, Android based phones, or BlackBerrys. Turns out they'd like accessories for their phones rather than for themselves. In their first study it was found that owners of iPhones and Android based phones both prefer gadget accessories over clothing, books, or perfume (I'm not sure why perfume was chosen instead of, say, movies, but it is what it is.) Only BlackBerry owners found it more enticing to receive a jacket for their back rather than a jacket for their device, and only by a few percentage points.
On the other hand, it was Android users who say they'd spent the least amount of money on their phones, while BlackBerry owners were in the middle and iPhone users said they were the biggest spenders.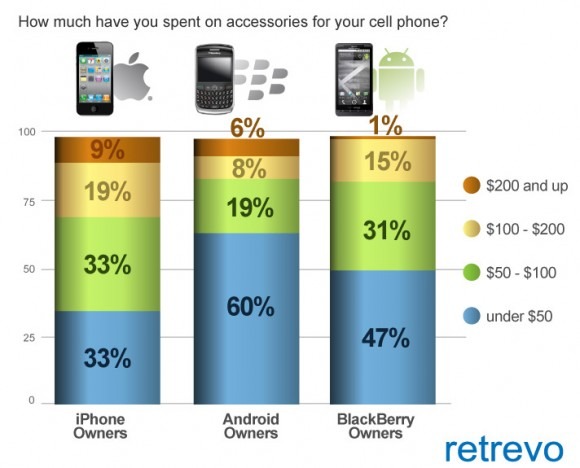 Then it's iPhone users blasting away the competition in all four categories when asked whether they had done the following: felt Fashion Aware, Bought Cases to Decorate their Phone, felt their Case is a Form of Self-Expression, and Would Spend More than $50 on a Case.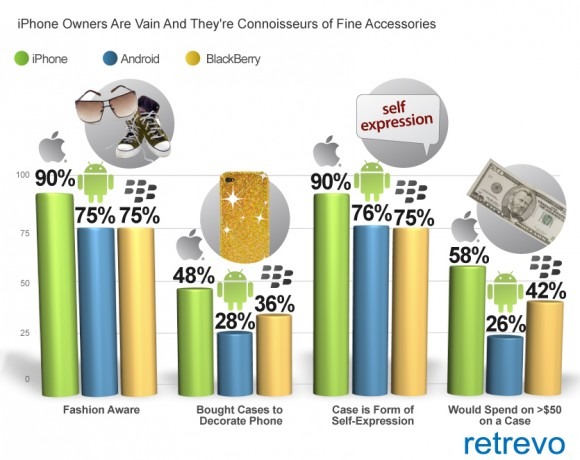 Finally, when asked what accessories they'd buy for their phones this holiday season, headphones seemed to always be on top or certainly a competitor, cases and camera accessories trailing slightly behind or equal for iPhone and Android people, and BlackBerry Owners can't seem to make up their mind, but more than likely won't be accessorizing their cameras at all.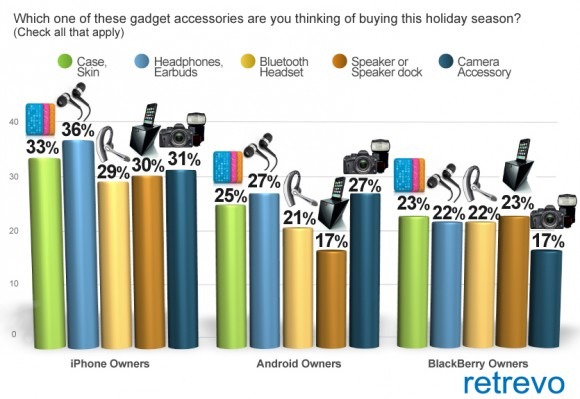 NOTE: As always, take these stats with a cup of sugar, as it is just simple percentages and no study is 100% accurate. ALSO: Let's cross our fingers for enough of a pool of people using Palm devices to add them as a category next year.
[Via Retrovo]