Giant watch becomes a very strange table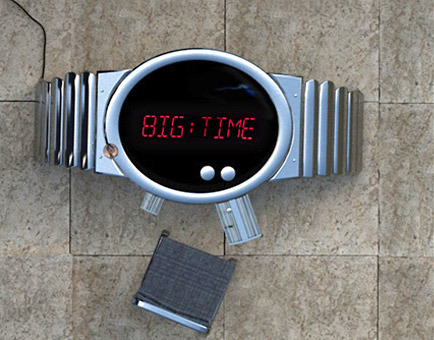 Watches are a dying breed, we have enough gadgets that we already carry anyway that we don't need to have one on our wrist. That is unless you just enjoy it as a fashion accessory. Well now you can have a watch table, just in case you're feeling a bit sentimental about your long lost watch phase.
The massive clock tell the time and date, just depending on which button you happen to press. It is plenty large enough to set stuff on, it measures 80cm x 230cm.
It also runs on 240 volts, and besides being in the silver shown here, it is also available in chrome and gold. Unfortunately, you'll have to contact to get more info on the price as it is listed as £ POA .
[via shinyshiny]