Giant Pong game on Philadelphia skyscraper kicks off tonight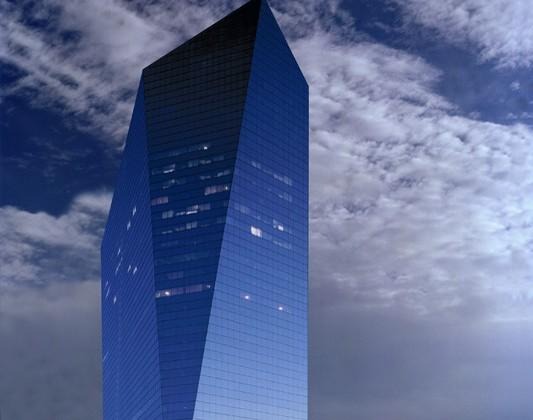 On April 5, we reported that a giant game of Pong – possibly the largest to date – was scheduled to take place in Philadelphia on the side of the Cira Center skyscraper. Fast forward a few weeks, and the launch date of the game has come, with the first game having successfully started a few hours ago. The game is scheduled to take place again on Wednesday.
The Cira Center is a 29-story skyscraper that has become the surface upon which Pong, powered by LED lights, is being played. According to ABC, a crowd of hundreds came out to watch the games launch, which are kicking off Philly Tech Week. Obviously, it is based on the Atari game that was many individuals' introduction to the world of gaming.
Those walking down nostalgia lane right now have Frank Lee, a professor of game design at Drexel University, to thank. He said when the project was announced: "Pong is a cultural icon, cultural milestone. This is my love letter to the wonders of technology as seen through the eyes of my childhood." While some of the gaming slots have been reserved for certain individuals, most are being selected via a lottery.
Brad Denenberg is one such reserved gamer, who won the right in a drawing. When asked how he feels about playing Pong in front of hundreds of people, he said his biggest fear is being pitted against a child who trumps him in skill. The gamers are positioned on the Philadelphia Museum of Art's steps, where they're guaranteed to have a clear view of the very large gaming canvas.
[via ABC News]