Giant game of Pong to take place on Philadelphia skyscraper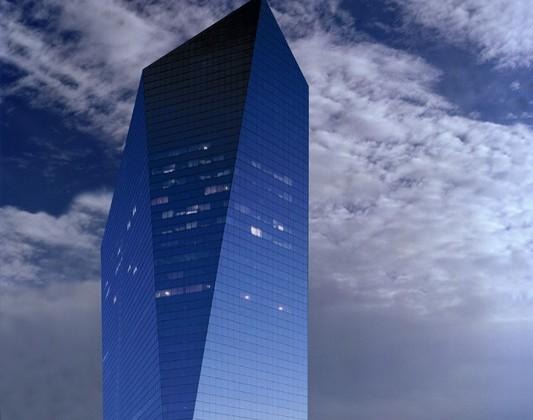 The Cira Centre, a 29-story skyscraper in Philadelphia, is about to become the surface upon which a giant game of Pong takes place. This will be achieved using many hundreds of LED lights that create a playable version of the classic Atari game, taking many residents through a trip down nostalgia lane. The game will be up from April 19 to the 24, with players selected via a lottery.
This project is the brainchild of Frank Lee, professor of game design at Drexel University. He said: "Pong is a cultural icon, cultural milestone. This is my love letter to the wonders of technology as seen through the eyes of my childhood." And what better reason to do something like this? About 150 people are estimated to get to play over the course of a few days.
The paddles and ball will be created using LED lights, while players stand far back on the Philadelphia Museum of Art's steps to ensure they get a clear sight of the building. While the majority of the players will be selected via the lottery, a lucky few have reserved gaming slots – namely, students in the technology, engineering, science, and math fields.
One such individual is Brad Denenberg, who won a reserve slot in a random drawing via Tech Week, which is part of the event that took 5 years to make happen. What goes through the mind of someone destined to play the largest, possibly most-public game of Pong ever? "My biggest fear is that I'm going to play against some 8-year-old who will destroy me," he said.
[via SF Gate]