Giada i35v mini PC packs mSATA storage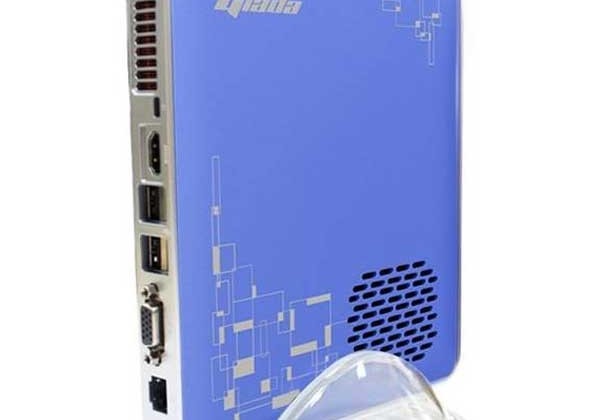 Giada has added a new mini PC to its lineup called the i35V. This new mini PC comes with solid-state storage inside rather than a hard drive making for quieter and quicker operation. The computer ships with a 32 GB mSATA SSD providing the user with faster boot speeds and lower power consumption. The new computer is aimed at home and small office users looking for a highly compact computer for small spaces.
The machine uses an Intel Atom D2500 processor and comes equipped with 2 GB of RAM. The RAM can be upgraded to 4 GB if needed. This is one of the most power miserly mini PCs that Giada has in its lineup. The typical mini PC we see from the company consumes around 35 W of power. The little i35V series mini PC consumes only 24 W of power.
The computer is only one-inch wide and is intended to be used for home theater, entertainment applications, and general computer work in the home or office setting. The machine is roughly the size of a book, and its small size makes it easy to place on a desk, inside an entertainment center, or even under a TV. It's also small enough to be easily disconnected and carried between locations.
Connectivity options include five USB 2.0 ports, and HDMI output, VGA output, and SPDIF optical audio output. Inside the little mini computer is also a gigabit network socket, and high-speed integrated 802.11n Wi-Fi. The computer also has a memory card slot that reads SD cards and other storage formats. The only thing you would need to add this little machine is the operating system, and it carries a retail price of $168.