Get spooky on Facebook Live with Halloween-themed filters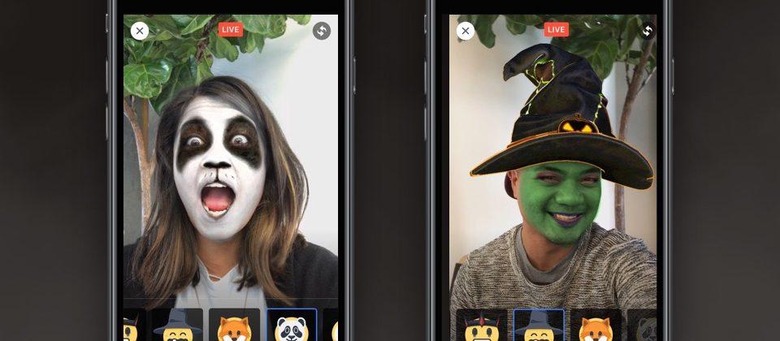 The scariest time of year has arrived, and I don't mean election season. To help users get in the Halloween spirits, Facebook Live has taken a page from Snapchat and rolled out some spooky new face filters that take the form of masks. Among the options to choose from are a witch, skull, jack o'lantern, and a handful of animals, including a panda.
To get your live stream on with a mask, simply start recording and tap the magic wand icon in the upper-left corner of the app, and then choose the masks button from the menu that appears at the bottom of the screen. So scary!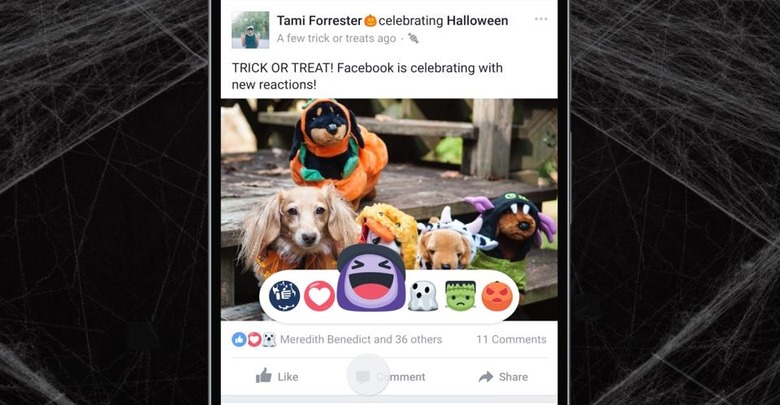 But that's not all Facebook has rolled out for the holiday; for a limited time reactions have also been given the Halloween treatment. The buttons include a surprised ghost, an angry pumpkin, a cackling witch, and sad Frankenstein.
Facebook says its Halloween masks will be available in the Facebook Live app for iOS (sorry, Android) within the next few days for users in the US, UK, and New Zealand. The themed reactions will be available soon for everyone in a "select set" of countries.
SOURCE Facebook