Get a VR view of your seat before you buy your tickets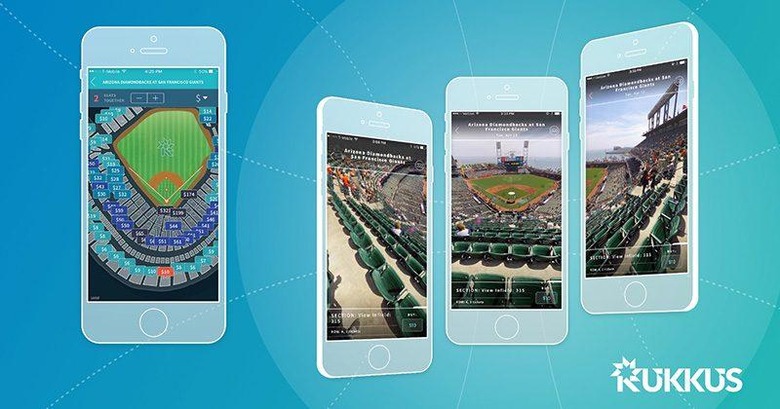 Buying tickets to a concert or a game can be a big hassle. I'm not even talking about all of the weird "convenience" fees and such that leave you paying almost double the posted price. Sometimes it's hard to really figure out where the seats are that you're trying to purchase. But one company thinks they have the solution for that problem.
If you've ever bought tickets to a show that weren't general admission, then you're familiar with the crude maps that are used to give you an idea of where they're located. Some maps are better than others, but rarely do you end up completing your purchase with a clear picture of exactly what it is you're going to be seeing. But what if you could actually sit in that seat, and take in the view before buying your tickets?
No, you don't need to head down to your local sports arena. Instead, a ticket sales app named Rukkus wants to give you a 360-degree look at any seat in the house. All you have to do is pick out the seat that you're interested in, and the app will give you a full view from that spot. You can move your phone around to take in the whole view.
This new Seat360 feature has gone live today on the iOS version of the app, and will be coming soon to Android. It features Google Cardboard integration, if you prefer to strap your phone on for a better view.
A feature like this could be useful for places other than concerts and sporting events. I wouldn't mind getting a view of what my plane seat looks like, when trying to book.