GE's Designer Series Ultra Slim Cordless Phone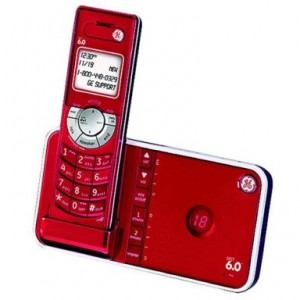 Lately people are using home phones less and less, however, for some it is either necessary or they just aren't willing to have nothing but cellphones in the house. I'm sure eventually landlines will disappear entirely, but for now there is this sleek phone from GE.
I am a sucker for shiny red electronics, whether it's nothing more than a toaster or a red phone such as this. It just seems like way more fun to have around than a plain black or gray one.
It is just like most phones today, caller id, LCD display, digital answering machine. It's nothing special, but it is a bright shiny red, which helps. It is being sold for $69.99.
[via chipchick]