Germany to give self-driving cars a highway test track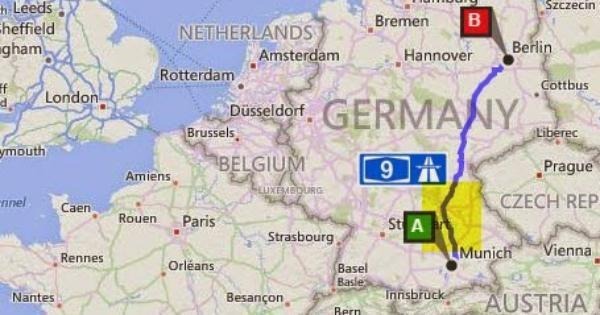 While many governments are wary of the progress of autonomous, self-driving cars, Germany is taking quite an opposite stance. As a country that is readily associated with the automobile industry, it can't but be interested in the development of the cars of the future. That is why the German government will be setting up the A9 Autobahn highway in Bavaria as a specialized track to be used for testing such self-driving automobiles in the hopes that the country will become a world leader in this market segment as well.
Majority of governments are concerned about road safety and the ramifications of such technologies on the law, which haven't really caught up yet with developments in automotive technology. Germany, however, has a peculiar problem. It happens to be a signatory of the 1968 Vienna Convention on Road Traffic which requires every driver be able to control his vehicle or guide his animal. Fortunately, last year saw the revision of the provisions to allow drivers to take their hands off the steering wheel of self-driving cars, with the caveat that they should be able to override the autonomous system and seize control when needed.
This change has finally opened the doors to allow Germany to designate its first ever public track for testing self-driving cars. Dubbed as the "Digital Highway", this motorway is planned to be equipped with enough hi-tech features that will allow communication not only between smart cars but also between the vehicle and the road itself. But the rather ambitious plan has to start small first, and the Bavarian A9 Autobahn will first cater to cars with driver assistance systems before fully supporting self-driving cars.
German Transport Minister Alexander Dobrindt sees this as a way for Germany to take the lead in the industry again. Interestingly, Dobrindt took the opportunity to take a swipe at Google, saying that German manufacturers will not need to be dependent on Google, who is pushing its own self-driving car independent of any major car maker.
VIA: a9t9