Geralt from The Witcher is coming to Monster Hunter World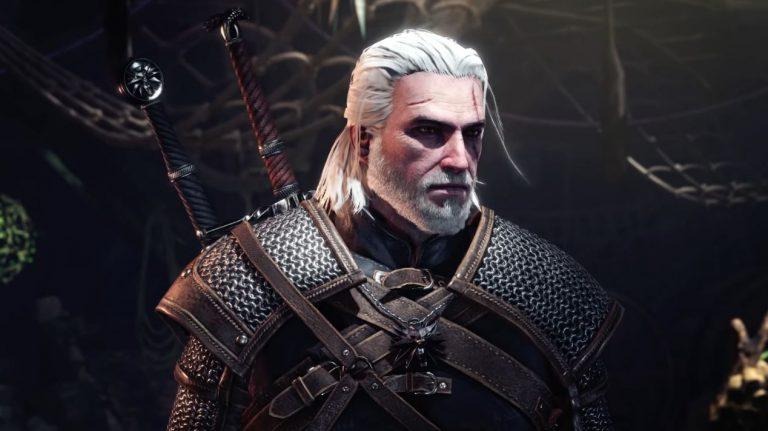 It's a big day for fans of Monster Hunter World, because Capcom has made a bunch of announcements about what's next for the game. Capcom has revealed a new expansion for Monster Hunter World, along with a particularly exciting crossover event for RPG lovers. On top of that, those who find themselves a bit intimidated by Monster Hunter World will soon be able to try the game before they commit to buying it.
First is that crossover, which will feature Geralt of Rivia from The Witcher series. Capcom has already done a number of crossover events featuring characters from other games, but out of all of those crossovers, Geralt seems like the character who'd fit in best with the Monster Hunters. After all, who better to battle a Rathian or Diablos than a Witcher?
Capcom says that Geralt will head to Monster Hunter World early next year, complete with new quests that will "offer a brand-new type of gameplay." What that means is up in the air, but we probably don't have much longer to wait before we find out more.
Further off is Monster Hunter World: Iceborne, an expansion that will "feature new quest ranks, locales, monsters, moves and gear." We'll see a new narrative that will pick up where the main Monster Hunter World story left off, but beyond these details, Capcom is keeping its lips sealed. It did launch a teaser trailer for the expansion today – which you can see below – but unfortunately, it doesn't really tell us much.
Iceborne won't be arriving for quite some time, as Capcom has given it a release window of autumn 2019. Even then, that's only for the Xbox One and PlayStation 4 versions of the expansion, with Capcom saying that additional information on the PC version will be shared in the future. We even have a while to wait until the expansion is detailed further, as Capcom says we'll learn more in the spring.
Finally, Capcom will offer a six-day trial of Monster Hunter World on both Xbox One and PlayStation 4. The trial will run from Tuesday, December 11 at 4 PM PST to Monday, December 17 at 3:59 PM PST and will let players participate in three-star or lower quests and undertake online missions up to Hunter Rank 4. The free content doesn't go very deep into the game, but it should be enough for people who have never played a Monster Hunter title to figure out if World is something they want to buy.