George R.R. Martin's 'Wild Cards' may get a television adaptation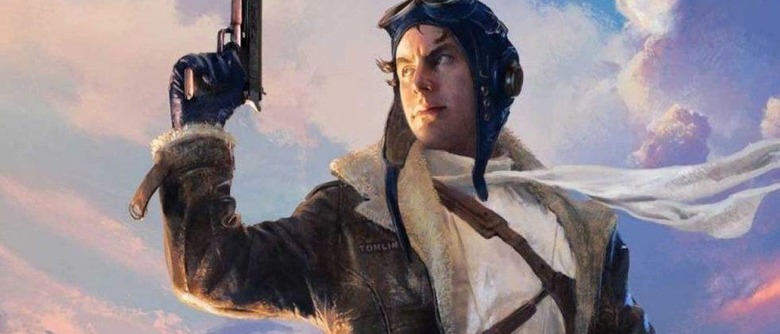 Game of Thrones fans may be bracing themselves for the end of their favorite show when the final season airs in 2018, but those who enjoy author George R.R. Martin's writing may be relieved to hear that another of his creations could be getting a TV adaptation. Following the recent news that HBO may develop a Game of Thrones spin-off, something Martin has supported, the author himself revealed that the rights to his Wild Cards series were picked up Universal Cable Productions.
For those unfamiliar, the Wild Cards anthology is a series about superheroes, alternate history, and an alien virus. It was first created by Martin and fellow author Melinda M. Snodgrass in 1987, but has grown to include 23 installments, including the latest release this month, High Stakes. While Martin serves as series editor, the books include contributions from dozens of other authors, resulting in thousands of stories and characters adding up to a collective narrative.
Writing on his "Not a Blog," Martin says that the television series is still in the early stages, and that the creators are still working to figure out which characters and stories to feature, as they have so much to choose from. There's no word on when the series might enter production or what network it will air on, however.
The author also added that he wouldn't be directly involved with the Wild Cards adaptation, as he already has deals in place with HBO. Fortunately, co-creator Snodgrass will be serving as one of the show's executive producers, so Wild Cards fans can know the series is still in good hands.
Universal Cable Productions is a division of NBCUniversal Cable Entertainment, and is responsible for shows including Mr. Robot and Colony on USA, and Defiance, The Magicians, and Killjoys on Syfy.
SOURCE George R.R. Martin