George Lucas pens "Strange Magic" movie arriving in January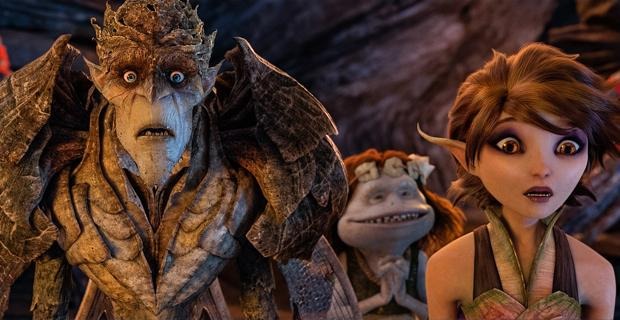 An animated movie you probably haven't heard of called Strange Magic will be arriving this coming January, and it revolves around a story written by George Lucas. It is a somewhat surprise announcement, considering how close we are to the launch date, and according to TheWrap, this animated film will be in the style of a musical inspired by "A Midsummer Night's Dream". Some big-name voice talent will be starring in this Lucasfilm production, including Alan Cumming and Evan Rachel Wood.
The movie will be released on January 23, 2015, featuring an animated cast of fairies, goblins, imps, and elves battling over what is said to be "a powerful potion". This battle will be full of misadventures and, presumably, a lot of humor framed by hit songs spanning the last six decades, among others.
The voice cast includes Alan Cumming, Elijah Kelley, Maya Rudolph, Evan Rachel Wood, Bob Einstein, Peter Stormare, Sam Palladio, and Kristin Chenoweth. Gary Rydstrom will be directing, with Mark S. Miller producing and George Lucas — who came up with the story — serving as executive producer.
Gary Rydstrom, David Berenbaum, and Irene Mechhi wrote the screenplay, while Marius de Vries served as both composer and musical director. Little else about the film is known otherwise, though hopefully a trailer will be making it way to the public soon.
SOURCE: TheWrap