Geoff Keighley joins Sony in dropping out of E3 2020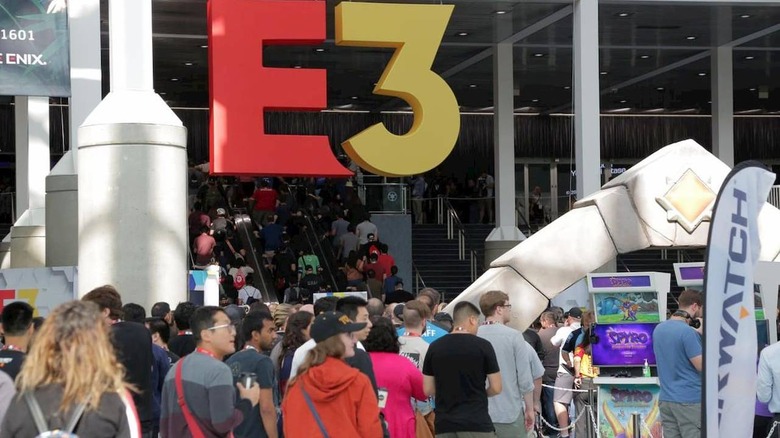 Despite the hype that the impending arrival of a new console generation brings to it, it seems that E3 this year might be a bit more silent than previous years. We already knew that Sony will skip E3 this year – the second year in a row that it's done so – but now Geoff Keighley has announced that he'll be doing the same thing.
This is something of a blow for the ESA and E3 2020 because for the past few years, Keighley has hosted and produced the E3 Coliseum, a live show that featured interviews with developers and publishers looking to show off their E3 announcements in further depth. Keighley shared the news today on Twitter.
"For the past 25 years, I have attended every Electronic Entertainment Expo," Keighley wrote. "Covering, hosting, and sharing E3 has always been a highlight of my year, not mention a defining part of my career. Ive debated what to say about E3 2020. While I want to support the developers who will showcase their work, I also need to be open and honest with you, the fans, about precisely what to expect from me." After revealing that he'll be skipping the show, he said that he looks forward "to supporting the industry in other ways and at other events in the future."
I wanted to share some important news about my plans around E3 2020. pic.twitter.com/EhrreKV9oR

— Geoff Keighley (@geoffkeighley) February 12, 2020
In a statement sent to GamesIndustry.biz, Keighley – who is perhaps best known these days as the man behind the annual Game Awards – elaborated on his decision to sit E3 out. "Given what has been publicly communicated about plans for E3 2020, I just don't feel comfortable participating in the show at this time," Keighley said. "I saw the E3 website leak this AM and said, 'You know what, I really need to let people know what to expect from me, so no one is disappointed.' This certainly wasn't an easy decision to make, but I think it's the right one for me – and I wanted fans to know before tickets go on sale."
The leak Keighley is referring to came this morning by way of a ResetEra user who discovered an accessible version of the E3 2020 website that's set to go live tomorrow. This is just the latest in a line of leaks for the ESA and E3 – one such leak last year revealed a rather unsettling plan to reinvent the show, and of course, the ESA was also responsible for leaking the personal information of media attendees in a rather embarrassing mess up.
Keighley also noted that E3 is in the middle of a transition at the moment, but that he does believe the show has a future. He said he thinks "E3 needs to be more digital, global and inclusive in its approach to connecting to gamers and celebrating the industry. It's not really about who buys a booth on the show floor."
So, while E3 2020 will still be a show to watch, it'll go on without two big entities – Sony and Keighley himself – in a year where both Sony and Microsoft are slated to launch new hardware. We'll see if any other companies decide to skip E3, but otherwise, we'll look forward to the official reveal of E3 2020's website tomorrow.