Genius Navigator 905BT Wireless Bluetooth Mouse Available Now for $32.99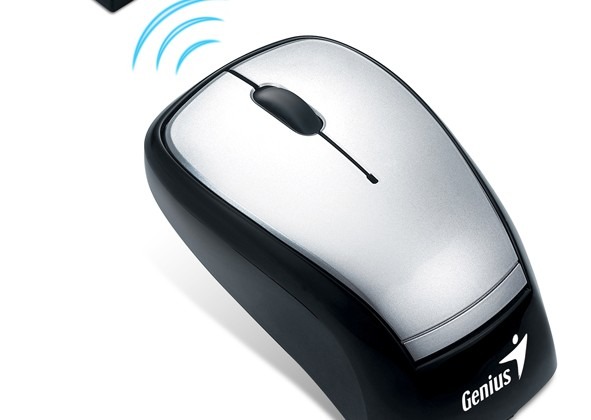 Considering some of you out there are probably heading back to school around this time (or if you're already there), you might be looking for a new electronic toy to buy. And hey, if you can write it off as a school-related purchase, why not, right? That's what Genius is hoping to rope you in with, as they've just announced their new Navigator 905BT wireless mouse, featuring Bluetooth technology inside.
The wireless mouse is capable of connecting (without wires!) to any PC or Mac, and Genius says it's instantly, so that's pretty impressive. If you do decide to connect to your computer courtesy of the Bluetooth EDR 2.0 technology, then you'll be happy to know you can go up to 10m from your PC or Mac and still have a functioning device. And, if you don't happen to have any Bluetooth connectivity on your PC or Mac, then you can plug in the Stick-N-Go mount to your USB port, and still utilize that wireless goodness.
Interestingly enough, because when we think mouse peripherals, we also think anti-virus software, Genius is including a 60-day free trial of Norton Symantec anti-virus software, which will come on a CD. You have two color choices: ruby red or cold silver, and it will retail for $32.99. Check out the full press release below for all the extra juicy details.
Press Release
GENIUS LAUNCHES WIRELESS LASER MOUSE

WITH BLUETOOTH CONNECTION

Fast-tracking, trendy Navigator 905BT mouse offers comfort, accuracy and convenience

MIAMI (August 26, 2010) – Genius (www.geniusnetusa.com), a brand division of KYE Systems Corp., today announced a new addition to the company's extensive line of mice, the Navigator 905BT mouse that connects instantly to any PC or Mac that is Bluetooth enabled. The new mouse includes Genius' innovative 'Flying Scroll' technology for scrolling web pages or documents in eight directions all through the scroll wheel.

The Navigator 905BT's Bluetooth EDR 2.0 gives the user a 10 meter working range and 1600 dpi resolution for accurate cursor tracking and speed. The Navigator 905BT also includes the Stick-N-Go mount that allows users to attach the mouse to a notebook or laptop, creating an ultra portable mouse. A complimentary Norton Symantec 60 day free trial is included in the CD driver to prevent the user's notebook from virus attack and firewall breach. Now available in royal ruby and cold silver, the Navigator 905BT mouse is attractively priced at MSRP USD $32.99.

Features:

* Sporty design with Bluetooth EDR 2.0

* 1600 dpi sensor for precision cursor control

* Innovative 'Flying Scroll' for eight way scrolling

* Stick-N-Go mount for convenient portability

* Norton Symantec 60 day free trial

* Power switch for extended battery life (two alkaline batteries included)

Sales/Purchase:

The new Navigator 905BT mouse starts shipping in August 2010. Interested shoppers can go to New Egg.com, Amazon.com, www.geniuseshop.com, Tiger Direct, Buy.com or for more information on the entire line of Genius products and other retailers and distributors please visit: http://www.geniusnetusa.com/.

ABOUT KYE SYSTEMS CORP.

Genius is an international leading company in computer peripherals. Genius was established in 1985, product portfolio includes computer mice, keyboards, web and security cameras, speakers, gaming peripherals, remote controls, headphones, digital cameras, digital camcorders and digital photo frames. It also holds the U.S. patent for mouse scroll-wheel technology. Genius expanded from computer peripherals into consumer electronic products that include mobile phone accessories, Bluetooth headsets, digital cameras, digital photo frames, iPod speakers and EeePC mice.