Genius MetalStrike PC Joystick keeps your hand cool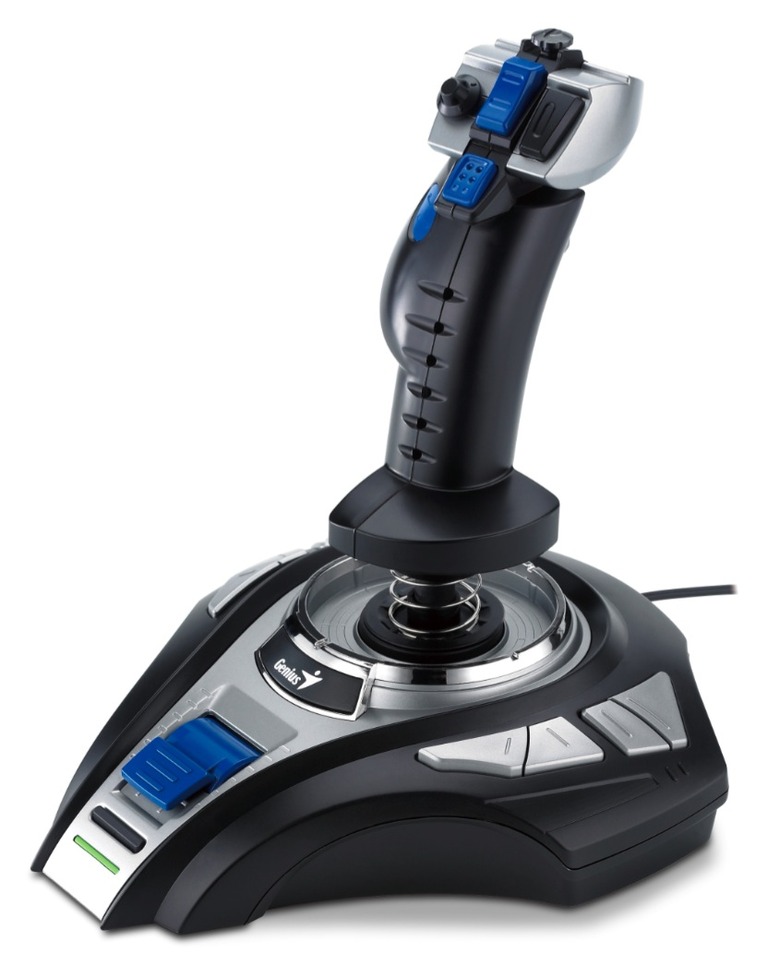 If you use a joystick to shoot down space ships or navigate the skies in some PC games, then this new offering from Genius might be perfect for you. The MetalStrike PC Joystick keeps your hand cool to the touch, even during an intense gaming session.
The joystick sports air conditioning. Yes, you heard correctly. There are three different levels of air conditioning built into this thing that is designed to keep your hand from getting sweaty as well as 13 buttons that can programmed to perform whatever tasks you would like.
It also features three levels of force feedback, with vibration effects for bumps, crashes, taking off and more. A turbo auto repeat function is great for rapid shooting and you can change your point of view from one of eight different options. All in all, pretty cool. There are three models in the series, the MetalStrike 3D Joystick, the MetalStrike Pro, and the MetalStrike FF Joystick which retail for $26.99, $39.99 and $69.99, respectively.