Genius HS-905 BT Bluetooth device with headphones lands in US and Canada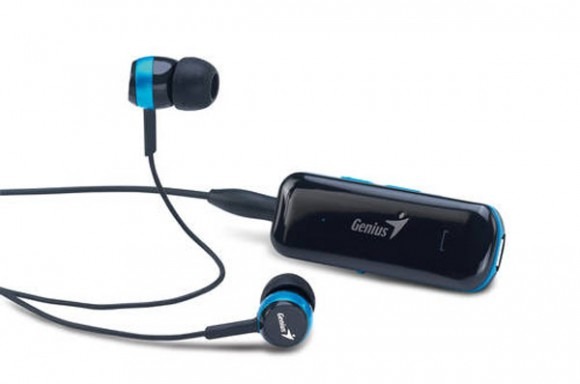 Genius has announced a new Bluetooth device combined with a set of headphones that is now available in the US and Canada. The headphones made their official debut at IFA 2011 this week. The device is called the HS-905 BT and it may be perfect for the user that is thinking about picking up one of the new Bluetooth devices that are debuting at the show. The HS-905 BT will be offered in the US exclusively though CompuExpert.
You might think at first that this is a set of BT headphones. The HS-905 BT does come with a set of headphones, but those headphones are wired. The HS-905 BT is a BT receiver that will also act as a transceiver to all output devices. That means you can use it to shoot wireless sound via BT to anything from your home theater to your headphones. It also has an integrated mic to allow the answering of phone calls on a music phone and controls for volume and more.
The device can stream music for up to six hours per charge and will last on standby for up to 165 hours on a single charge. Charging is done by USB microUSB cable and takes about two hours. The included headphones have 10mm drivers, 20Hz-20KHz with an impedance of 16ohm. You can plug any 3.5mm device into the HS-905 BT.