General Motors halts select SUV sales; tire recall inbound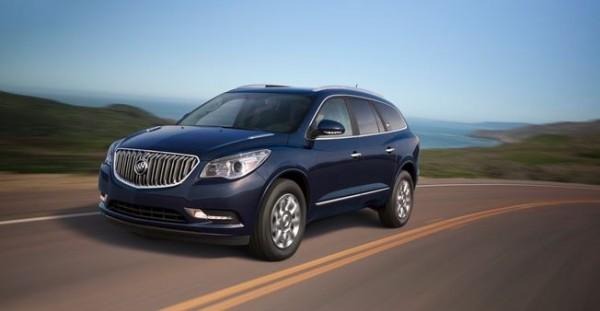 General Motors has halted the sales of several thousand SUVs due to an inbound tire recall from Goodyear. The auto maker sent a notice to dealers telling them to stop selling nearly 6300 of its Enclave, Traverse, and Acadia models, all of them of the 2015 model year. For its part, Goodyear is going to recall about 48,500 tires due to the risk of developing small cracks in the tread, and once that happens GM will then proceed with its own official recall.
Of the aforementioned 6300 or so SUVs, 5830 of them are said to be located in the United States. The issue is due to their use of 18-inch tires that will be going under recall soon. General Motors is going to switch to using other tires, meaning production won't stop, but any vehicles containing the tires are being recalled.
Goodyear has thus far been working with the NHTSA, and believes it will get its recall started in February – how long after that before GM initiates its own recall isn't known at this point. The faulty tires were produced from November 30 through January 10.
Those who have Goodyear's Fortera HL P255/65R18 109S tires will need to head to a Goodyear dealer or store once the recall is under way to swap the faulty tires out for new tires. The cracks aren't said to be a safety risk, and there are no known incidents resulting from the defect.
SOURCE: Detroit Free Press