General Dynamic GD2000 Rugged Ultra-Mobile Notebook Can Survive Harsh Conditions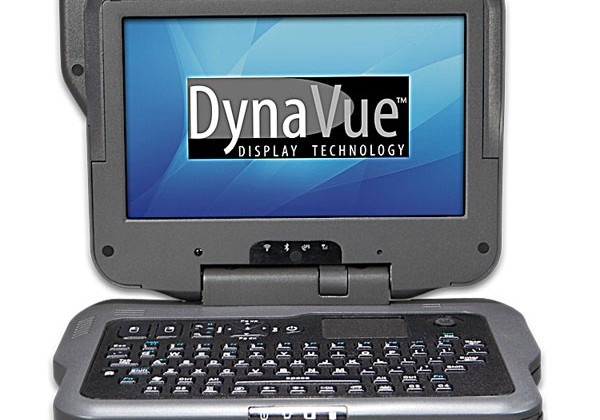 General Dynamics has been offering the Itronix line of rugged and ultra-mobile notebooks for a long time. In fact, the latest version called the GD2000 looks almost just like the MR-1 from back in 2008. The hardware under the hood is different though. The new GD2000 makes use of an Intel Celeron M ULV722 processor running at 1.2GHz and sporting an 800MHz FSB. The machine has 2GB of DDR3 RAM plugged into a MicroDIMM slot. The video card can use up to 256MB of that RAM.
The little screen of the notebook is 5.6-inches and uses LED backlighting and DynaVue display technology with a resolution of 1024 x 600. The notebook can support higher resolutions when connected to an external monitor in the office using the Mini-Office Dock. Storage for the computer is to a 64GB 1.8-inch SATA SSD and an optional 128GB SSD is available. The keyboarded is sealed and has 77-keys that are backlit.
Power comes from a 7600-mAh battery that is hot swappable and is good for six hours of use per charge. The machine measures 1.8-inches H x 6.6-inches W x 4.8-inches D and weighs 2.4 pounds. Mobile broadband and WiFi are optional. The little machine meets or exceeds MIL-STD-810G and MIL-STD-461F. It is water/dust tight and has a die-cast magnesium chassis and sealed I/O ports. Pricing is unannounced.