Gene Simmons Axe Guitar is perfect rockin' accessory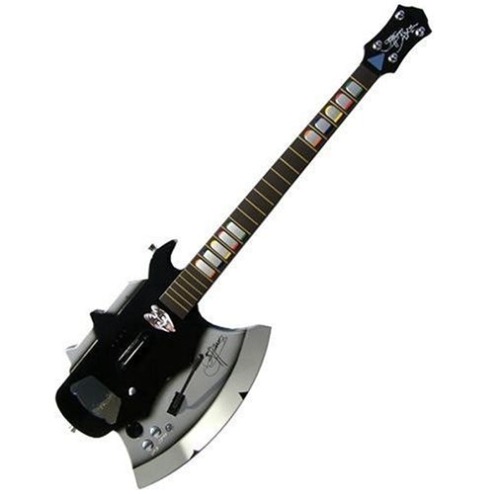 If you're a Guitar Hero or Rock Band diehard, then this is an accessory you just can't live without. I mean, look at it! The Gene Simmons Axe Guitar is in the shape of a battle axe and just screams awesome.
This guitar controller features all sorts of cool additions like an analog whammy bar and super responsive frets. But most of all, this thing is cool looking and isn't that the whole point? And I guess it makes fake guitar-playing easier, too.
The Gene Simmons Axe Guitar works with both Guitar Hero and Rock Band, making it the perfect accompaniment for those of you that are equal-opportunity rock-outers. It seems to be an official Simmons product. So, if you love Kiss and rock games, this is the perfect accessory.
[via Kotaku]