Gemini Devices offers JoyTAB ICS tablets on the cheap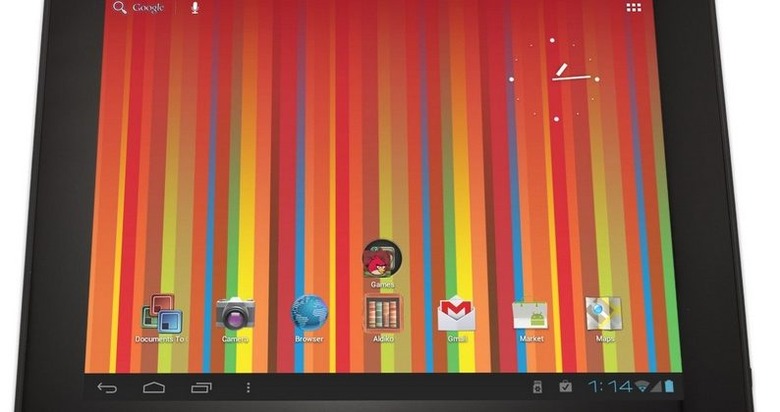 While the world enjoys high-end tablets like the new iPad and the ASUS Transformer Prime, there's an increasing number of cheaper tablets that manage to pack in decent specs for an affordable price. Gemini Devices is yet another company hoping to entice you with its wares, such as the JoyTAB Tablet series. There's 7-, 8-, and 9.7-inch versions of the tablet, and all are running Ice Cream Sandwich.
Specs aren't cutting edge, but they should be more than sufficient for some casual browsing and occasional gaming. The processor in the 7-inch version is a single-core 1Ghz ARM Cortex A8 paired with 512MB of RAM, a Mali-400 GPU, and will include 4/8GB of storage with a microSD card slot. Screen resolution is a little low though at 800x480. The 8-inch model sees a bump in speed to 1.2Ghz, and a screen resolution of 800x600.
The 9.7-inch version meanwhile will have slightly different specs. The processor will be a Rockchip RK2918 clocked at 1Ghz, RAM is bumped up to 1GB, there's 16GB of storage and a microSD card slot, and the screen resolution is a little higher at 1024x768 with an IPS display – most likely the same panel we've seen previously in the iPad and HP Touchpad.
All the tablets will be running Ice Cream Sandwich, have microUSB and support HDMI v1.4 via microHDMI output. Gemini Devices is also keen to point out the video playback support, which will include old favourites like H.264 and XviD in MKV containers, and up to 1080p too. Battery life is said to be 6 hours for the 7-inch version, 7 hours for the 8-inch, and 6 hours for the 9.7-inch.
As for pricing, the JoyTAB 7 will start at £129.99 (~$208), the 8-inch model will be £149.99 (~$240), and the 9.7-inch version will be £199.99 (~$320). All of them are available on Amazon.co.uk right now.