GeForce GTX 1660 Ti Is $280 For 120FPS Fortnite, Apex Legends, PUBG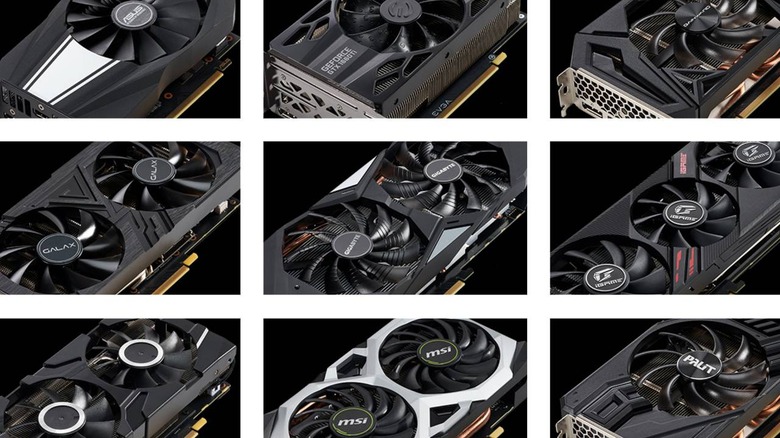 NVIDIA revealed the GeForce GTX 1660 Ti graphics card today and aimed for young folks with an eye for Battle Royale. Titles like PUBG, Apex Legends, and Fortnite, are apparently able to play at 120-frames per second with this graphics processor – which is pretty much the most you could ask for. While that's going on, you'll find that you've payed around $279 for the car – which is pretty gosh-darned reasonable for a brand new GPU.
The GeForce GTX 1660 Ti has a bunch of specs we could run down first – but first, and probably MOST important for most customers for this piece of equipment, are details on availability. The GeForce GTX 1660 Ti is coming to gaming accessory stores and manufacturer brand stores starting TODAY.
Cards will be made available in NVIDIA's online store as well as from ASUS, EVGA, Gigabyte AORUS, MSI, Palit, PNY, and Zotac. That's in alphabetical order there, not necessarily in order of quality or features. Each different version of this card MAY have different unique features – and the most basic version comes from NVIDIA.
The GeForce GTX 1660 Ti works with 12th-gen Turing GPU architecture, which means you'll have less power consumption and better power than this GPU's closest relatives. This card DOES have Turing inside, but does NOT have ray-tracing tech or DLSS (Deep Learning Super-Sampling) because it's not rolling with the full RTX nomenclature (and gear).
NVIDIA suggested today that this card's dedicated hardware encoder has the ability to bring 15% improved efficiency over "prior-generation graphics cards" and is made to roll right with Open Broadcaster Software of several sorts.
NVIDIA made the claim that the GeForce GTX 1660 Ti has the "best performance per watt of any GPU in its class." We shall see, just as soon as our review unit hits the SlashGear review bench in one or more iterations from different manufacturers!