GeForce 9600 GSO - nVidia new entry-level video card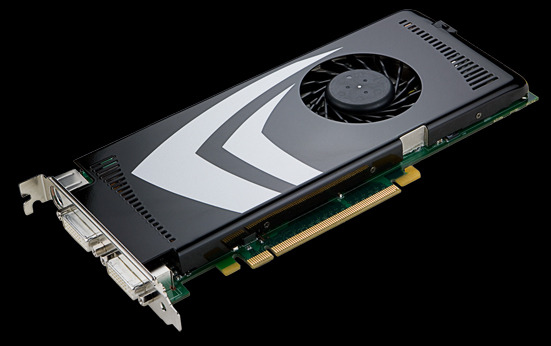 nVidia released its new entry-level GeForce 9600 GSO without any drum beating. The card features a scaled down 9600 GT GPU that runs at 550Mhz with its 384MB memory at 800Mhz – however its unified shaders are clocked at 1375Mhz.
While the performance of this card will rank well below other GeForce 9 cards, it offers all the key features its big brother have such as SLI support, HD decoding, PCI Express 2.0 and DirectX 10.
nVidia releases the GSO cards to compete head to head with the ATI Radeon HD 3830. As for pricing, there are no reports of it yet, however it will surely go on sale below the $169 of the 9600GT price.
[via reghardware]